Plants of the Week Advanced Search
Search results for "Lasiosiphon" (displaying 4 of 4 on page 1)
Refine your search
Sort by date added
Sort Alphabetically
Common names:
saffron curryflower (Eng.); saffraan, saffraanbos, verfbossie, hotnotsverfbossie (Afr.)
... occurs in winter and spring, from June to October. Lasiosiphon deserticola is restricted to the winter rainfall ... several other members of the genus which are poisonous, Lasiosiphon deserticola is highly palatable and so readily ... sweetly scented at night and so likely moth pollinated. Lasiosiphon deserticola has previously been confused with an ...
21 / 10 / 2019 | Odwa Obose | Compton Herbarium
Read More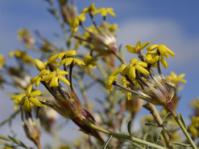 Common names:
none recorded
... however, no pollinators have been recorded for L. rigidus. Lasiosiphon Lasiosiphon species are not well-known among the general ... members of Thymelaeaceae can be used in cultivation of Lasiosiphon . It has been suggested that tip pruning of ...
23 / 10 / 2017 | Refilwe Kolokoto | Compton Herbarium
Read More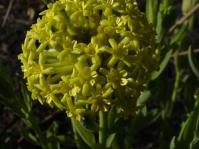 Common names:
yellow heads (English); harige gifbossie (Afr.); isidikili, imfuzane, umsilawengwe (isiZulu); umarhedeni (isiXhosa)
... Pretoria December 2013 Updated January 2022     Lasiosiphon kraussianus is a robust, small, grassland ... in dense leafless terminal flowerheads of 18-45 flowers. Lasiosiphon kraussianus flowers throughout the year. It can ... each with a few large, papery bracts below the flowers. Lasiosiphon kraussianus is widely distributed in Africa. In ...
31 / 12 / 2013 | M.S. Mothogoane | National Herbarium Pretoria
Read More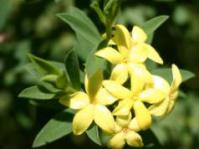 Common names:
None recorded
... that small flies may play a role in its pollination. Lasiosiphon We have been growing this plant successfully in ... have not yet grown this plant from seed, because seeds of Lasiosiphon triplinervis are difficult to collect and ... flowers.  It was previously called Gnidia triplinervis. Lasiosiphon triplinervis (Meisn.) Decne. Gnidia triplinervis ...
02 / 01 / 2006 | S Khanyile | KwaZulu-Natal NBG
Read More