Plants of the Week Advanced Search
Search results for "Liparia" (displaying 4 of 4 on page 1)
Refine your search
Sort by date added
Sort Alphabetically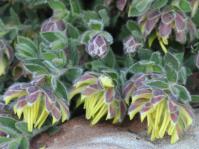 Common names:
small mountain dahlia, yellow nodding-head (Eng.); kleinbergdahlia, kleingeelkoppie (Afr.)
... generously supplying the photographs for this article.   Liparia parva is a small, prostrate, trailing, resprouting ... collar-like aril that attracts ants. The distribution of Liparia parva is limited to the southern Cape Peninsula, and ... well drained soils derived from Table Mountain Sandstone. Liparia parva is unique in being the first species in the ...
26 / 06 / 2017 | Anthony Hitchcock | Kirstenbosch NBG
Read More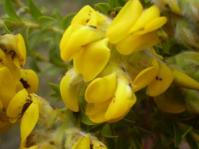 Common names:
common hard-leaved pea (Eng.); gewone hardeblaar-ertjie (Afr.)
... CREW June 2014 With thanks to Ispot website for images   Liparia hirsuta is a single or multi-stemmed reseeding, ... April. Seed pods are hairy, erect and contain few seeds. Liparia hirsuta is a mountain fynbos plant. It grows at ... Not much is known about pollination mechanisms in Liparia hirsuta . Liparia varies widely in inflorescence ...
02 / 06 / 2014 | L Knight | CREW
Read More
Common names:
none recorded
... than the pedicel and do not clasp the base of the calyx. Liparia angustifolia flowers in summer (October to December) ... releasing the seeds into the environment. This species of Liparia historically occurred between the Cape Peninsula and ... the soils which remain damp. Most species of the genus Liparia are found in the southwestern Western Cape, with one ...
15 / 02 / 2010 | C Cowell | Kirstenbosch NBG
Read More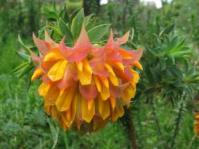 Common names:
mountain dahlia, orange nodding-head (Eng.), bergdahlia, geelkoppie, skaamblom (Afr.)
... for sharing his experience of growing and propagating Liparia splendens.   Liparia splendens ssp. splendens is a much-branched, upright, ... to form the keel that encloses the stamens and pistil. In Liparia splendens the wing petals are unusual in that they ...
17 / 03 / 2008 | Alice Notten | Kirstenbosch NBG
Read More