Plants of the Week Advanced Search
Search results for "Lydenburgia" (displaying 2 of 2 on page 1)
Refine your search
Sort by date added
Sort Alphabetically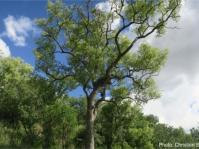 Common names:
Sekhukhuni bushman's tea (Eng.); sekhukhuni-boesmanstee (Afr.); mohlolodi (Northern Sotho)
... Reuben Heydenrych and Christien Steyn for the images. Lydenburgia cassinoides is a shrub or medium sized tree up to ... when mature, with a small white aril at the base. Fig. 2. Lydenburgia cassinoides rough, corky, fissured bark. Photo Warren McCleland Lydenburgia cassinoides is a South African endemic ...
06 / 02 / 2023 | Ntsakisi Masia | Millennium Seed Bank Partnership
Read More
Common names:
Pondo Bushman's Tea (Eng.); pondoboesmanstee (Afr.)
... Garden June 2018 Acknowledgements: Photos by Graham Grieve Lydenburgia abbottii is a tall forest tree, up to 30 m high. ... large stipule and has a hard or fleshy, indehiscent fruit. Lydenburgia abbottii is endemic to South Africa, where it is ... other insects. The fruits of this tree are eaten by birds. Lydenburgia This tree is still unknown in cultivation, but ...
25 / 06 / 2018 | Lungisani Zondi | Walter Sisulu NBG
Read More