Plants of the Week Advanced Search
Search results for "Melinis" (displaying 2 of 2 on page 1)
Refine your search
Sort by date added
Sort Alphabetically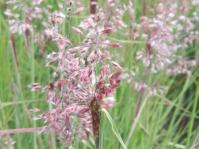 Common names:
Natal red top (Eng.); bergrooigras (Afr.)
... South America, West Indies and also in western Asia. Melinis repens occurs in disturbed areas and is a pioneer ... eat the seeds and use the plant for nesting material. Melinis Natal Red Top is easily propagated from seed sown in ... in the second and third growing season. The genus name Melinis is either derived from the Greek melas , meaning ...
25 / 06 / 2018 | Phakamani Xaba | Kirstenbosch NBG
Read More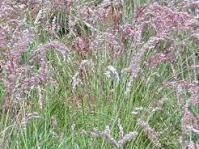 Common names:
bristle-leaved red-top grass (Eng.); ferweelgras (Afr.)
... silky hairs that give the panicles a 'shining' appearance. Melinis nerviglumis occurs in Africa south of the Sahara and ... make use of the fluffy seed heads as nesting material. Melinis Easily grown from seed collected in summer when the ... with enormous potential for the South African garden. Melinis , the genus name, is either derived from the Greek ...
24 / 02 / 2003 | Isabel Johnson | KwaZulu-Natal NBG
Read More