Plants of the Week Advanced Search
Search results for "Metarungia" (displaying 2 of 2 on page 1)
Refine your search
Sort by date added
Sort Alphabetically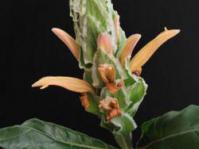 Common names:
southern orange-lips
... Images Tony Dold March 2014     Metarungia galpinii is an evergreen, much-branched shrub with large and ... occasionally blooms irregularly after heavy rain. Metarungia galpinii is known only from the East London district, in forest ...
17 / 03 / 2014 | Vathiswa Zikishe | CREW
Read More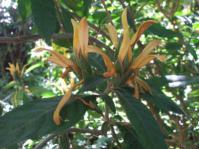 Common names:
sunbird bush (Eng.); sonbekkiebos (Afr.)
... their advice on the propagation techniques.   Metarungia longistrobus is a small, soft shrub, branching near the base to ... are released explosively from the seed capsules. Metarungia longistrobus grows in wet to dry forest in kloofs and on rocky, ...
25 / 02 / 2013 | Alice Notten | Kirstenbosch NBG
Read More