Plants of the Week Advanced Search
Search results for "Millettia" (displaying 2 of 2 on page 1)
Refine your search
Sort by date added
Sort Alphabetically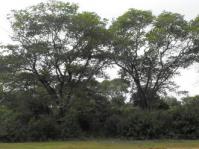 Common names:
panga panga, partridge wood (Eng.); panga-panga, patryshout (Afr.); muangaila (Venda); mpangapanga (Swahili)
... Walter Sisulu National Botanical Garden June 2011 Millettia stuhlmannii (muangaila) is a very rare tree in ... and curl when dry to release the seeds.   In South Africa Millettia stuhlmannii (muangaila) is only found on top of a ... Brachystegia spiciformis and Brackenridgea zanguebarica . Millettia It can be grown from fresh truncheons planted in ...
13 / 06 / 2011 | Thompson T Mutshinyalo | Walter Sisulu NBG
Read More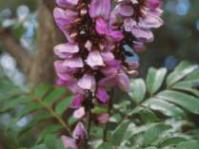 Common names:
umzimbeet (Eng.); umsambeet (Afr.); umSimbithwa (Zulu) umKunye (Xhosa)
... and the Eastern Cape. It is most common in Pondoland. Millettia This tree is usually grown from fresh seed which ... attractive specimen with seasonal interest for the garden. Millettia is named after Charles Millet of Canton, China ... and flower buds, lilac to purple flowers and golden pods. Millettia grandis (E.Mey.) Skeels 227 Millettia grandis ...
30 / 08 / 2004 | J K Baloyi | Pretoria NBG
Read More