Plants of the Week Advanced Search
Search results for "Ocimum" (displaying 2 of 2 on page 1)
Refine your search
Sort by date added
Sort Alphabetically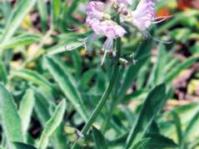 Common names:
cat's whiskers ( Eng. ); katsnor (Afr.); Idada, Iziba, Ufukuzela, Umathanjane (Zulu)
... mauve flowers appear from September to February. Ocimum obovatum plants are commonly found growing in grassland from the ... tantalus, L. ignota and Eurychrysops dolorosa. Ocimum Plants seem to grow in a wide variety of soil types but preferably ...
04 / 07 / 2005 | T Mukoma | Lowveld NBG
Read More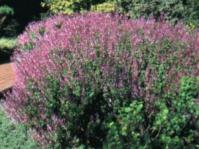 Common names:
pink sage bush, shell bush (Eng.); pienksalie (Afr.)
... provinces of South Africa and further into Zimbabwe. Ocimum Ocimum labiatum is a very popular garden plant as it is hardy to a moderate ...
17 / 12 / 2001 | Andrew Hankey | Walter Sisulu NBG
Read More