Plants of the Week Advanced Search
Search results for "Oldenburgia" (displaying 2 of 2 on page 1)
Refine your search
Sort by date added
Sort Alphabetically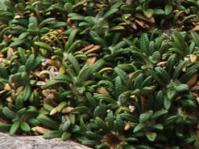 Common names:
cliff cushion bush (Eng.); klipkreupelbos (Afr.)
... with a peak in late summer to autumn (April). Oldenburgia paradoxa grows in high altitude mountain fynbos in the ... and southern Cape from Villiersdorp to Avontuur. Oldenburgia paradoxa grows on rocks of Table Mountain Sandstone, rooting in ...
08 / 09 / 2014 | Anthony Hitchcock | Kirstenbosch NBG
Read More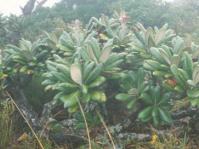 Common names:
Suurberg cushion bush, mountain hunchback, rabbit's ears, lamb's ears, donkey's ears (Eng.); Suurbergkussingbos, Suurbergse dikblaarlepelboom, basters
... National Botanical Garden September 2014 Oldenburgia grandis is a unique, long-lived tree, with a robust, thick-set, ... often with a burst in autumn. Oldenburgia grandis is an Eastern Cape endemic, occurring on rocky ...
02 / 02 / 2004 | Anthony Hitchcock | Kirstenbosch NBG
Read More