Plants of the Week Advanced Search
Search results for "Olea" (displaying 2 of 2 on page 1)
Refine your search
Sort by date added
Sort Alphabetically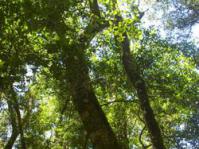 Common names:
(subsp. capensis ) small ironwood , black ironwood, buchuwood, buckutree, false ironwood (Eng.); kleinysterhout , basterswartysterhout, basterysterhou
... that only about 5% of these fungi have ever been named. Olea This is definitely a tree you plant for your grandchildren. It grows ... tools than the other way around! The Latin word olea and its Greek cognate elaia have signified an olive fruit, and by ...
09 / 12 / 2013 | Hugh Glen | KwaZulu-Natal Herbarium
Read More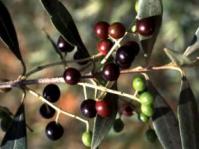 Common names:
wild olive, olienhout (Afr.), mohlware (NSotho, SSotho), umnquma (Zulu, Xhosa, Swati), mutlhwari (Venda), motlhware (Tswana)
... National Botanical Garden November 2002 Olea europaea subsp. africana is a neatly shaped evergreen tree with a ... it is extremely hardy and is an excellent fodder tree. Olea Propagate it from seed or from hardwood cuttings. Sow fresh seed in ...
18 / 11 / 2002 | Pitta Joffe | Pretoria NBG
Read More