Plants of the Week Advanced Search
Search results for "Olinia" (displaying 2 of 2 on page 1)
Refine your search
Sort by date added
Sort Alphabetically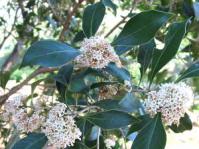 Common names:
hard pear ( Eng. ); hardepeer (Afr.); umNgenalahla, iNgobamakhosi, iNqudu, umNonono (Xhosa)
... Botanical Garden January 2006   Olinia ventosa is an evergreen forest tree of between 10-20 m in height. In ... several small seeds. According to Palmer & Pitman (1961), Olinia ventosa does not bear fruit regularly, sometimes only once every 5-7 ...
30 / 01 / 2006 | Penny Jaffe | Kirstenbosch NBG
Read More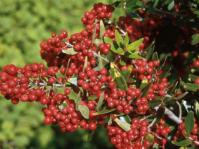 Common names:
mountain hard pear (Eng.); berghardpeer (Afr.)
... into winter. These attract birds to the garden. Olinia emarginata originates in Kwa-Zulu Natal, the Drakensberg and Gauteng, ... on rocky hill slopes in high-altitude grasslands. Olinia This is a very difficult species to propagate, from either seed or ...
04 / 06 / 2001 | Berenice Carolus | Kirstenbosch NBG
Read More