Plants of the Week Advanced Search
Search results for "Oncosiphon" (displaying 2 of 2 on page 1)
Refine your search
Sort by date added
Sort Alphabetically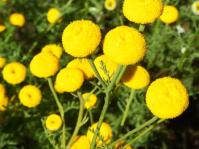 Common names:
matricaria (Engl.); groot stinkkruid, knoppies-stinkkruid, stinkkruid (Afr.)
... margins. Flowering is from September–November. Oncosiphon grandiflorum is found from southern Namibia, ... species to be utilized as both a spring and summer annual. Oncosiphon Sow seed from February–March (spring annuals) or ... , Dorotheanthus bellidiformis , Nemesia strumosa , Oncosiphon suffruticosum , Arctotis hirsuta and A. ...
05 / 10 / 2015 | Roger Oliver | Kirstenbosch NBG
Read More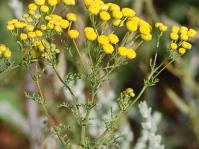 Common names:
stinkingweed (Eng.); stinkkruid, wurmkruid, wurmbos, miskruid (Afr.); Calomba daisy (Australia), shrubby mayweed (USA).
... Herbarium Anthony R Magee Compton Herbarium November 2011 Oncosiphon suffruticosum is a strongly aromatic annual herb ... The fruits are non-myxogenic (do not form mucus when wet). Oncosiphon suffruticosum is a widespread species endemic to ... the absorption and retention of water for germination. In Oncosiphon these cells are conspicuously absent. Oncosiphon ...
07 / 11 / 2011 | Anthony R. Magee | Compton Herbarium
Read More