Plants of the Week Advanced Search
Search results for "Podocarpus" (displaying 4 of 4 on page 1)
Refine your search
Sort by date added
Sort Alphabetically
Common names:
Outeniqua yellowwood (English), Outeniekwageelhout (Afrikaans) mogôbagôba (Northern Sotho), umsonti (Zulu).
Podocarpus See  Afrocarpus falcatus . Podocarpus falcatus (Thunb.) R.Br. ex Mirb. Podocarps falcatus ...
14 / 04 / 2020 | |
Read More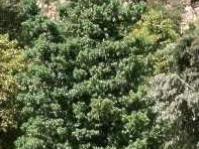 Common names:
real yellowwood ( Eng. ); opregte geelhout (Afr.); umkhomba (Xhosa); mogobagoba (Northern Sotho); muhovho-hovho ( Venda ); umsonti (Zulu)
... Walter Sisulu National Botanical Garden October 2005 Podocarpus latifolius is a slow-growing, usually large, ... also eaten by monkeys, bushpigs and sometimes by people. Podocarpus Seed should be cleaned and sown fresh in a mix of ... in South Africa, all of which may be grown in the garden. Podocarpus elongatus Podocarpus henkelii Podocarpus falcatus ...
17 / 10 / 2005 | Alice Aubrey | Walter Sisulu NBG
Read More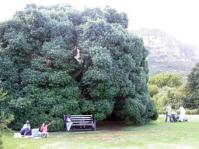 Common names:
Breede River Yellowwood ( Eng. ), Breeriviergeelhout, westelike geelhout (Afr.)
... This species is closely related and very similar to Podocarpus latifolius , the true yellowwood, and they are ... have stomata on the lower surface of the leaves, but on Podocarpus latifolius they are very few to none on the upper surfaces. In general, the leaves of Podocarpus elongatus tend to be narrower and shorter, and ...
24 / 01 / 2005 | Christien Malan | Kirstenbosch NBG
Read More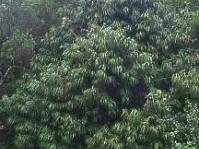 Common names:
Henkel's Yellowwood (Eng), Henkel-se geelhout (Afr), UmSonti (Zulu)
... Botanical Garden May 2002   In its natural environment Podocarpus henkelii is a tall to very tall, straight stemmed ... from the other yellowwoods growing in South Africa. Podocarpus henkelii has straight or somewhat falcate ... This name had to be dropped because it was confused with Podocarpus falcatus , the Outeniqua yellowwood . The leaves ...
13 / 05 / 2002 | Giles Mbambezeli | Kirstenbosch NBG
Read More