Plants of the Week Advanced Search
Search results for "Portulacaria" (displaying 2 of 2 on page 1)
Refine your search
Sort by date added
Sort Alphabetically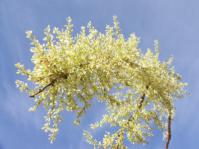 Common names:
Whipstick-porkbush, large-leafed spekboom (Eng.); grootblaar-spekboom, sweepstok spekboom (Afr.)
... During the winter and spring (July to October) Portulacaria armiana is one of three Portulacaria species in South Africa, easily distinguished by its large ...
28 / 01 / 2013 | Ernst van Jaarsveld | Kirstenbosch NBG
Read More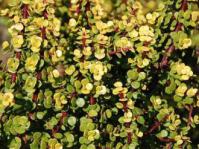 Common names:
Porkbush, Elephant's Food (English); Spekboom. Olifantskos (Afrikaans); iNtelezi, isiDondwane, isAmbilane, iNdibili, isiCococo (isiZulu); iGqwanitsha
... the semi-parasitic mistletoe to produce its own food. Portulacaria This versatile plant can be used in full sun or semi-shade in ... be planted out after four to six weeks. The name Portulacaria is composed of Portulaca + aria suggesting a ...
14 / 01 / 2002 | Andrew Hankey | Walter Sisulu NBG
Read More