Plants of the Week Advanced Search
Search results for "Selago" (displaying 3 of 3 on page 1)
Refine your search
Sort by date added
Sort Alphabetically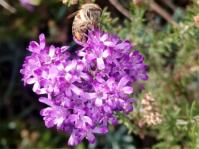 Common names:
purple turtle selago
... in selecting and propagating this plant. Selago villicaulis is a multi-branched perennial that grows up to 400 mm ... Garden, is a more compact and darker-flowered form of Selago villicaulis . It was developed through a process of focused selecting ...
24 / 09 / 2018 | Sinikeziwe Ncaphayi | Kirstenbosch NBG
Read More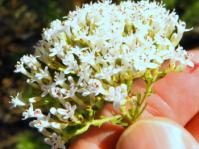 Common names:
trouble selago
... National Botanical Garden 9 November 2015 Selago tarachodes is a perennial herb with a woody rootstock. It grows ... summer. The flowers are faintly scented. Selago tarachodes is endemic to South Africa. It occurs in the Eastern Cape ...
09 / 11 / 2015 | Zama Sibisi | Walter Sisulu NBG
Read More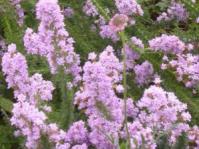 Common names:
canescent selago, bitter bush ( Eng. ); blouaarbossie (Afr.)
... Kirstenbosch August 2007 Selago canescens is an evergreen shrub with many long slender branches and ... grey seeds ripen about a month after flowering. Selago canescens grows naturally on the dry, mostly clay slopes from Cape ...
13 / 08 / 2007 | Liesl Van der Walt | Kirstenbosch NBG
Read More