Plants of the Week Advanced Search
Search results for "Selago" (displaying 3 of 3 on page 1)
Refine your search
Sort by date added
Sort Alphabetically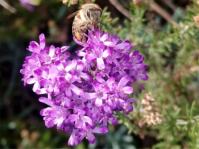 Common names:
purple turtle selago
... his experience in selecting and propagating this plant. Selago villicaulis is a multi-branched perennial that grows ... Garden, is a more compact and darker-flowered form of Selago villicaulis . It was developed through a process of ... in the garden from seed collected near Brenton-on-Sea. Selago villicaulis is endemic to the Western Cape Province of ...
24 / 09 / 2018 | Sinikeziwe Ncaphayi | Kirstenbosch NBG
Read More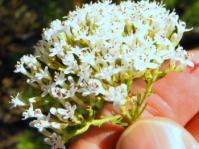 Common names:
trouble selago
... Walter Sisulu National Botanical Garden 9 November 2015 Selago tarachodes is a perennial herb with a woody rootstock. ... in spring and summer. The flowers are faintly scented. Selago tarachodes is endemic to South Africa. It occurs in ... are scented and attract butterflies, wasps and flies. Selago This hardy garden perennial can be grown from either ...
09 / 11 / 2015 | Zama Sibisi | Walter Sisulu NBG
Read More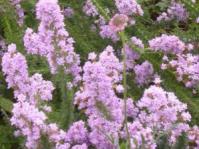 Common names:
canescent selago, bitter bush ( Eng. ); blouaarbossie (Afr.)
... NBG Liesl van der Walt Kirstenbosch August 2007 Selago canescens is an evergreen shrub with many long slender ... The tiny grey seeds ripen about a month after flowering. Selago canescens grows naturally on the dry, mostly clay ... of small, tubular purple flowers containing nectar. Many Selago species act as host plants to butterflies of the ...
13 / 08 / 2007 | Liesl Van der Walt | Kirstenbosch NBG
Read More