Plants of the Week Advanced Search
Search results for "Senegalia" (displaying 7 of 7 on page 1)
Refine your search
Sort by date added
Sort Alphabetically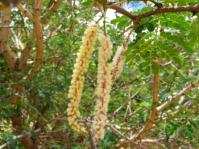 Common names:
black monkey-thorn (Eng.); swartapiesdoring (Afr.); umkhaya wehlalahlathi, umbabampala (isiZulu); umkhaya (siSwati); mokgwa, mokoba (Setswana); mokwar
... below the leaf buds, and are 3–9 mm long. Senegalia burkei has twice compound leaves that are alternate and the ... 170 × 24 mm, and split open on the tree. Senegalia burkei is found in southeastern Botswana and southeastern Zimbabwe, ...
21 / 03 / 2016 | Thobile Mlaba | KwaZulu-Natal NBG
Read More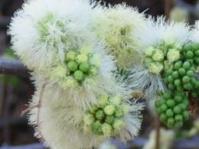 Common names:
black thorn (Eng.); swarthaak, blouhaak, hakiesdoring (Afr.); monga (Tswana); mongangatau (Northern Sotho); munembedzi (Tshivenda); monkana (Siswati)
... menace, forming impenetrable, tangled thickets. Senegalia Seed ripens quickly and can be ready for collection before the ... referring to its vicious hooked thorns.  The genus name Senegalia is a reference to the country further north in Africa, Senegal. ...
14 / 01 / 2013 | F Nonyane | National Herbarium Pretoria
Read More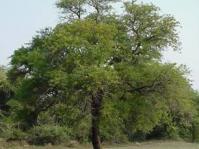 Common names:
knob thorn (Eng.); knoppiesdoring (Afr.); muunga (Tshivenda); mooka (Sepedi); umKhaya (Zulu)
... to visitors to the Kruger National Park. Senegalia nigrescens flowers are a dietary component for giraffes. Its ... resulting in distinct browse lines on the trees. Senegalia Senegalia nigrescens is an attractive garden tree which ...
12 / 09 / 2011 | T.T. Masupa | National Herbarium Pretoria
Read More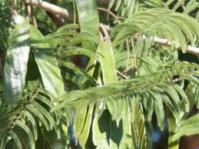 Common names:
white-stem thorn (Eng.); witdoring (Afr.); mooka, mpho-kamagwa (Northern Sotho); xigatlu, nkowankowa (Tswana)?; tshikwalo (Venda); umnga (Xhosa)
... National Park, in the Punda Maria and Pafuri areas. Senegalia The white-stem thorn tree can be propagated from seeds, which may ... name, campylacantha means curved thorns. Senegalia polyacantha can be confused with S. caffra and Vachellia ...
13 / 06 / 2005 | Mhlonishwa D Dlamini | Walter Sisulu NBG
Read More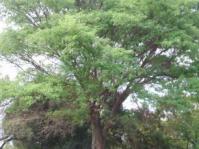 Common names:
monkey-thorn (Eng.), Tshikwalo (Tshivenda), apiesdoring (Afr.), Molopa (North Sotho)
... Pretoria National Botanical Garden January 2003 Senegalia galpinii is a deciduous tree, losing its leaves during the southern ... to purplish brown pods ripen during February-March. Senegalia galpinii is often confused with Senegalia polyacantha from ...
20 / 01 / 2003 | Thompson T Mutshinyalo | Pretoria NBG
Read More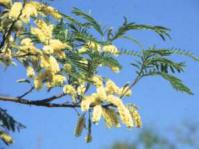 Common names:
common hook-thorn, cat thorn(English); gewone haakdoring, katdoring (Afrikaans); umTholo (Zulu); Motholo (N. Sotho); Morutlhare (Tswana); Mbvhinya-xih
... narrow, straight, brown seeds pods. The Senegalia caffra occurs naturally in a wide variety of habitats from ... breed in galls on the branches of the tree. The Senegalia caffra is able to withstand fire, which is important in areas such ...
22 / 10 / 2001 | Alice Aubrey | Walter Sisulu NBG
Read More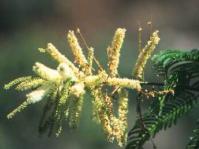 Common names:
Flamethorn (E), Vlamdoring / Rank wag-'n-bietjie (Afr), umThathawe (Z), Mologa (N.Sotho), Mogôkatau (Setsw), Muluwa (V), umNga (X).
... insects off the flowers, leaves and tree trunk. Senegalia The flame thorn is best grown from seed. The seeds should be ... to the many scattered prickles on the stems and shoots.  Senegalia refers to the country in west Africa. The most striking ...
14 / 05 / 2001 | Sharon Turner | Walter Sisulu NBG
Read More