Plants of the Week Advanced Search
Search results for "Setaria" (displaying 2 of 2 on page 1)
Refine your search
Sort by date added
Sort Alphabetically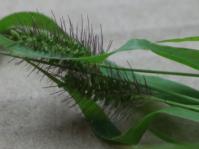 Common names:
bristly foxtail grass, bur bristlegrass, cat's tails, klits setaria, love grass (Eng.); kat(te)stert(gras), klawergras, kleefgras, klitsgras, steekg
... National Herbarium, Pretoria May 2018   Setaria verticillata is a loosely tufted annual, growing from 300–1 000 mm ... in summer and autumn, from December to May. Setaria verticillata is mainly found in Old World tropics, introduced to the ...
14 / 05 / 2018 | Aluoneswi Caroline Mashau | National Herbarium Pretoria
Read More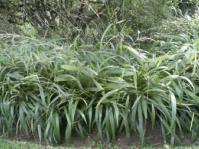 Common names:
ribbon grass, broad-leafed bristle grass
... areas in the savanna, grassland and forest biomes. Setaria This species is very attractive and may be used as a garden ... also makes it an attractive choice for a container. Setaria megaphylla attracts birds to the garden as finches; canaries and ...
29 / 04 / 2002 | Andrew Hankey | Walter Sisulu NBG
Read More