Plants of the Week Advanced Search
Search results for "Stenoglottis" (displaying 2 of 2 on page 1)
Refine your search
Sort by date added
Sort Alphabetically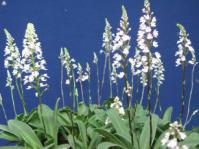 ... would seem to indicate pollination is by a small moth. Stenoglottis This small, long-flowering plant makes a ... summer display on a protected patio or stoep . Stenoglottis woodii Schltr. Stenoglottis woodii ...
07 / 02 / 2005 | B Tarr | KwaZulu-Natal NBG
Read More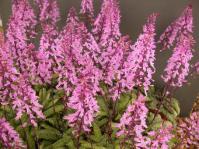 Common names:
fringed Stenoglottis (Eng.); fraiing-stenoglottis (Afr.)
... Jodamus Kirstenbosch National Botanical Garden March 2003 Stenoglottis fimbriata is a terrestrial tuberous orchid, ... lobe. They are often barely toothed or almost subdivided. Stenoglottis fimbriata flowers from January to April. This ... Transkei, KwaZulu-Natal, Swaziland, Zimbabwe and Tanzania. Stenoglottis It is important to understand the life cycle of ...
24 / 03 / 2003 | Norma Jodamus | Kirstenbosch NBG
Read More