Plants of the Week Advanced Search
Search results for "Sterculia" (displaying 3 of 3 on page 1)
Refine your search
Sort by date added
Sort Alphabetically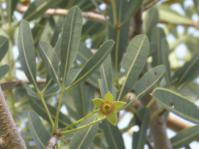 Common names:
Cape star-chestnut (Eng.); Kaapsesterkastaiing (Afr.)
... is its distribution, it is the sole member of the genus Sterculia that falls within the Cape Floristic Region. This is thus the furthest south of any of Africa's Sterculia species; all the other African sterculias grow in hot, dry savanna ...
30 / 11 / 2015 | Ernst van Jaarsveld | Kirstenbosch NBG
Read More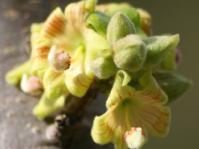 Common names:
star-chestnut (Eng.); sterkastaiing (Afr.); mokgwakgwatha (NS); samani, nsolodza (Ts)
... seeds through a gap lined with golden hairs. Sterculia rogersii can be found growing naturally in the lowveld of ... tree. The leaves and young stems are eaten by browsers. Sterculia The size of the tree, its showy flowers and interesting shaped ...
21 / 03 / 2011 | Lou-nita LeRoux | Lowveld NBG
Read More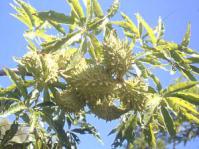 Common names:
lowveld chestnut(E), laeveld kastaiing (A) umbhaba (Swazi), mohlatsane (N Sotho)
... with additions by Yvonne Reynolds June 2002 Sterculia murex grows up to 6-12m with wide, with spreading branches and 1-2 ... and the netted veins conspicuous on the lower surface. Sterculia murex flowers in sprays at the ends of the usually bare branches ...
01 / 07 / 2002 | Giles Mbambezeli | Kirstenbosch NBG
Read More