Plants of the Week Advanced Search
Search results for "Syncarpha" (displaying 4 of 4 on page 1)
Refine your search
Sort by date added
Sort Alphabetically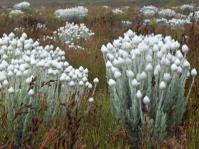 Common names:
everlasting; sewejaartjie (Afrikaans)
... detect. These beetles are probably the main pollinators of Syncarpha vestita .   Syncarpha Syncarpha vestita has been cultivated at Kirstenbosch ...
21 / 10 / 2013 | D Snijman | Compton Herbarium
Read More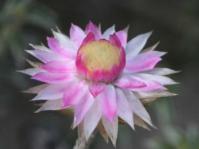 Common names:
None recorded.
... found in flower in April and other months. Syncarpha recurvata occurs in low-lying areas (from sea level up to 200 m ... Little is known of the ecological interactions of Syncarpha recurvata . The beautiful flowerheads are likely to play a role in ...
18 / 02 / 2013 | Nicola Bergh | Compton Herbarium
Read More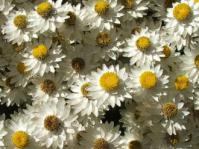 Common names:
white everlasting (Eng.); witsewejaartjie, beesoogsewejaartjie (Afr.)
... National Botanical Garden October 2009 Syncarpha argyropsis is an ornamental plant forming a dense, rounded ... also grows at Kirstenbosch. This selection has been called Syncarpha argyropsis `Blush'. Syncarpha argyropsis is an ...
19 / 10 / 2009 | Anthony Hitchcock | Kirstenbosch NBG
Read More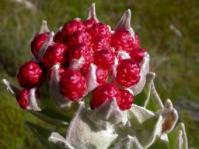 Common names:
strawberry everlasting (Eng.); rooisewejaartjie, sewejaartjie, strooiblommetjie (Afr.)
... Vardien Compton Herbarium February 2008 Syncarpha eximia is a perennial shrub up to 1.5 m tall. It is robust and ... summer, usually between November and March. Syncarpha eximi a grows on rocky, cool and moist south-facing sandstone ...
11 / 02 / 2008 | Waafeka Vardien | Compton Herbarium
Read More