Plants of the Week Advanced Search
Search results for "Tabernaemontana" (displaying 2 of 2 on page 1)
Refine your search
Sort by date added
Sort Alphabetically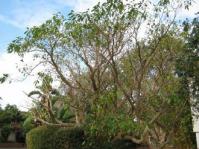 Common names:
toad tree (Eng.); laeveldse paddaboom (Afr.); umKhahlwana, umKhadlu (Zulu); muchanga (Shona)
... first to colonise untended cotton fields in Mozambique. Tabernaemontana T. elegans  is a handsome ornamental plant that is ... elegans refers to the tree's elegant appearance. Tabernaemontana elegans  is a beautiful bushveld tree that can be recognised ...
06 / 09 / 2010 | M Cheek | KwaZulu-Natal Herbarium
Read More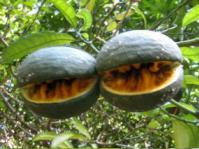 Common names:
forest toad tree (Eng; bospaddaboom (Afr.); uKhamamasane (Zulu)
... and the sweet-smelling flowers attract various insects. Tabernaemontana This small to medium-sized evergreen tree with its ... grows relatively fast. The other tree in this genus, Tabernaemontana elegans (toad tree) , is also an excellent garden subject ...
17 / 01 / 2005 | Lou-nita LeRoux | Lowveld NBG
Read More