Plants of the Week Advanced Search
Search results for "Tephrosia" (displaying 2 of 2 on page 1)
Refine your search
Sort by date added
Sort Alphabetically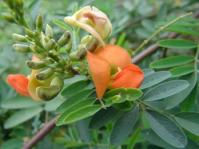 Common names:
Pondo poison-pea (Eng.); pondogifertjie, basterkurkbos (Afr.)
... Horticulturist November 2018   Tephrosia pondoensis is shrub or small tree, 3–5 m in height and with a 4 m ... seem to get some reward from the base of each flower. Tephrosia In cultivation, this is a worthwhile plant to have in your ...
05 / 11 / 2018 | Mpendulo Gabayi | Kirstenbosch NBG
Read More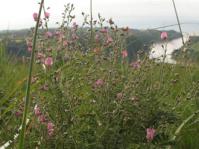 Common names:
inSangwana (isiZulu); isiPhungo (isiZulu: smelling)
... Species Programme March 2012   Tephrosia kraussiana  is a dwarf shrub approximately 600 to 900 mm high, with ... is a narrow pod 30-40 mm long and 5 mm broad.  Tephrosia kraussiana occurs on the KwaZulu-Natal north coast and south along ...
05 / 03 / 2012 | Anisha Dayaram | TSP
Read More