Plants of the Week Advanced Search
Search results for "Triumfetta" (displaying 2 of 2 on page 1)
Refine your search
Sort by date added
Sort Alphabetically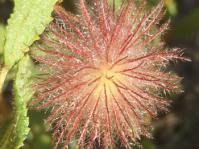 Common names:
Sonder's truimfetta (Eng.); waaierbossie, maagbossie, rolbossie, spinnekopbossie, tolbossie (Afr.); mokuku (Sepedi)
... Malatji Pretoria National Botanical Garden June 2016   Triumfetta sonderi is a small, erect, slender, branched shrub ... tolbossie , which mean 'the one that is blown about'. Triumfetta Grow Triumfetta sonderi in a sunny spot in sandy or loamy soil. It ...
13 / 06 / 2016 | Refilwe Maria Malatji | Pretoria NBG
Read More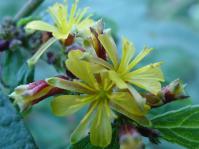 Common names:
bur weed, lesser cockle bur, annual triumfetta (Eng.); klitsbossie (Afr.); umhlabangubo (isiXhosa)
... Phephu National Herbarium, Pretoria November 2015 Triumfetta annua is a spreading, annual herb or shrub, ... a capsule with soft, hooked spines. Seeds ripen in autumn. Triumfetta is a pantropical genus widespread in warm ... in well drained, very dry or poorly drained conditions. Triumfetta annua grows in the wild or as a weed in cultivated ...
23 / 11 / 2015 | Nonkululo Phephu | National Herbarium Pretoria
Read More