Plants of the Week Advanced Search
Search results for "Vangueria" (displaying 2 of 2 on page 1)
Refine your search
Sort by date added
Sort Alphabetically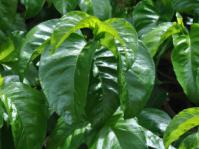 Common names:
Chirinda wild-medlar, forest wild-medlar, (Eng.); Chirinda-wildemispel, bosmispel, blinkblaarmispel (Afr.); mobilo (Lobedu)
... habitat occurrence, which is evergreen forest. Vangueria esculenta is better known to occur in the Chirinda Forest in ... eating the fruits and thus spreading the seeds. Vangueria This tree will grow well when receiving sunlight for most of the ...
18 / 07 / 2016 | Benjamin Festus | Kirstenbosch NBG
Read More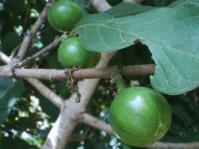 Common names:
wild medlar (Eng.); wilde mispel (Afr.); mpfilwa (Tsonga & Shangaan); mmilo (Northern Sotho); muzwilu, mavelo (Venda); umviyo, umtulwa (Zulu); umv
... galls on the leaves that are caused by insects. Vangueria The wild medlar is a hardy and drought resistant plant that can ... start to form a specimen plant. The generic name Vangueria was derived from the Madagascan name for Vangueria edulis : ...
01 / 03 / 2004 | K Behr | Pretoria NBG
Read More