Plants of the Week Advanced Search
Search results for "Veltheimia" (displaying 2 of 2 on page 1)
Refine your search
Sort by date added
Sort Alphabetically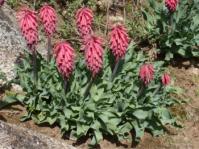 Common names:
quarobe, sand lily (Eng.); kwarobe, sandlelie (Afr.)
... is x = 10.                      Veltheimia capensis is native to the drier northwestern, ... in full or partial sun in frost-free environments. Veltheimia capensis is a deciduous, winter-growing geophyte ... different individuals), fertilization takes place.  Veltheimia The cultivation requirements of V. capensis differ ...
30 / 07 / 2018 | Graham Duncan | Kirstenbosch NBG
Read More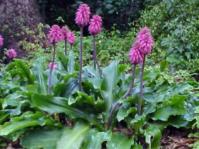 Common names:
forest lily, forest sand-lily, winter red hot poker (Eng.); sandui, sandlelie (Afr.)
... Notten Kirstenbosch National Botanical Garden August 2001 Veltheimia bracteata is a winter-growing deciduous bulbous ... frost-free regions that have rainfall throughout the year, Veltheimia bracteata is almost evergreen. The handsome glossy ... capsules are dry and papery, usually during mid-summer. Veltheimia bracteata can be found growing wild in the forests ...
27 / 08 / 2001 | Trevor Adams | Kirstenbosch NBG
Read More