Plants of the Week Advanced Search
Search results for "Wahlenbergia" (displaying 3 of 3 on page 1)
Refine your search
Sort by date added
Sort Alphabetically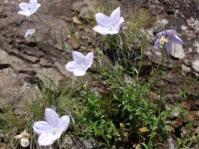 Common names:
None recorded
... and Christopher Cupido (Compton Herbarium) September 2014 Wahlenbergia cuspidata is a showy, bushy, perennial herb, up ... on the sides of streams and on bases of rocky ledges. Wahlenbergia cuspidata relies on pollinator visitors for seed ... solitary Lipotriches bees frequently overnight on flowers. Wahlenbergia In gardens Wahlenbergia cuspidata is best ...
01 / 09 / 2014 | C Cupido | Compton Herbarium
Read More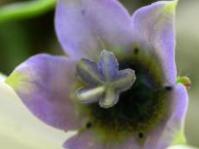 Common names:
Cape bluebell
... Cupido Compton Herbarium, Kirstenbosch October 2007 Wahlenbergia capensis is an erect or ascending, single- or ... or other uses have been documented for W. capensis. Wahlenbergia Large stands of W. capensis make impressive ... apparently not been considered a suitable garden plant. Wahlenbergia undulata and W. rivularis from the ...
01 / 10 / 2007 | C Cupido | Compton Herbarium
Read More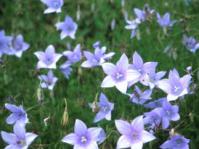 Common names:
African bluebell, wavy-leaf bluebell, pale bluebell, African bellflower (Eng.); blouklokkie (Afr.); letoao, moepetsane, tenane (Sesotho); isibahane, u
... 2001, updated December 2016   A soft perennial or annual, Wahlenbergia undulata in full flower forms cushions of about ... This simple feature can help to differentiate between Wahlenbergia undulata and other similar-looking species. Tiny ... Mozambique, Zambia and Zimbabwe, and in Madagascar. Wahlenbergia In the garden it is best to display Wahlenbergia ...
22 / 01 / 2001 | Liesl Van der Walt | Compton Herbarium
Read More