Plants of the Week Advanced Search
Search results for "Ximenia" (displaying 2 of 2 on page 1)
Refine your search
Sort by date added
Sort Alphabetically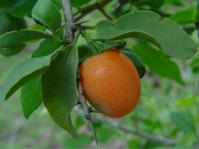 Common names:
small blue sourplum (Eng.); kleinblousuurpruim (Afr.); ukolotshane, umtunduluka-omncane, umkholotshwana (Zul.);umtfundvuluka, umthunduluka (Swa.); nt
... July 2020 Acknowledgments:  photos by Geoff Nichols Ximenia americana var. microphylla is a much-branched, ... known as auto-parasite.  This species is similar to Ximenia caffra , the sour plum, but can be distinguished by ... in X. caffra , flowers are borne singly or in tufts. Ximenia americana is known to naturally occur in tropical ...
20 / 07 / 2020 | Mpho Mathalauga | KwaZulu-Natal NBG
Read More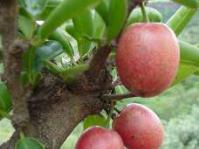 Common names:
large sourplum (Eng.); grootsuurpruim (Afr.); umThunduluka-obmvu (Zulu); Morokologa (Northern Sotho)
... Reynolds Pretoria National Botanical Garden August 2004 Ximenia caffra is a deciduous tree up to 6 m tall with an ... on short, spur branchlets. They are simple, 60 x 25 mm. Ximenia caffra var. caffra has dense reddish hairs on the ... animals and humans. The single large seed inside contains Ximenia oil which has various uses. The tree is found in ...
23 / 08 / 2004 | J K Baloyi | Pretoria NBG
Read More