Plants of the Week Advanced Search
Search results for "Zaluzianskya" (displaying 2 of 2 on page 1)
Refine your search
Sort by date added
Sort Alphabetically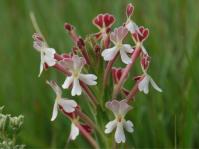 Common names:
two-lipped drumsticks (Eng.); malthungthung (Southern Sotho)
... takes place in summer, mainly between January and March. Zaluzianskya microsiphon is most common from Engcobo in the ... Johnson et al . (2002) showed that long-tubed flowers in Zaluzianskya section Nycterinia , to which Z . microsiphon ... not involved in pollination (Johnson et al. 2002). Zaluzianskya Hepper (1988) recorded the cultivation of ...
04 / 01 / 2021 | Xichavo Mathebula | Compton Herbarium
Read More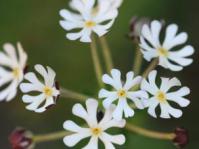 Common names:
drumsticks (Eng.); verfblommetjie (Afr.)
... Harold Porter National Botanical Garden July 2013   Zaluzianskya capensis is an annual that grows up to a height ... to the species as `night phlox'. The fruit is a capsule. Zaluzianskya capensis is widespread and occurs on sand dunes ... scent released by the flowers in the evening suggests that Zaluzianskya capensis is pollinated by moths, such as the ...
01 / 07 / 2013 | Benjamin Festus | Harold Porter NBG
Read More