Plants of the Week Advanced Search
Search results for "Ziziphus" (displaying 2 of 2 on page 1)
Refine your search
Sort by date added
Sort Alphabetically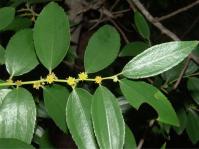 Common names:
false buffalo-thorn, river buffalo thorn, river jujube (Eng.); rivierblinkblaar, vals-wag-'n-bietjie (Afr.); mukhalu-vhufa, mulalantsa (Tshivenda)
... National Botanical Garden July 2019 Ziziphus rivularis is a fast-growing, small tree or large shrub that grows up ... seeds, in late summer, from January to May. Ziziphus rivularis commonly occurs in bushveld, along stream banks and ...
08 / 07 / 2019 | Sisanda Alakhe Velembo-Mhlauli | Kirstenbosch NBG
Read More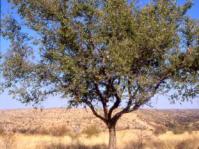 Common names:
buffalo thorn (Eng.); blinkblaar-wag-'n-bietjie (Afr.); umphafa, umlahlankosi, isilahla (isiZulu); umphafa (isiXhosa); umlahlabantu (Swazi); mokgalo (
... Mazibuko Kwazulu-Natal Herbarium April 2007 Ziziphus mucronata is a small to medium-sized tree, 3-10(-20) m high; with a ... from South Africa northwards to Ethiopia and Arabia. Ziziphus mucronata  grows in areas dominated by thorny vegetation in both ...
23 / 04 / 2007 | N Mazibuko | KwaZulu-Natal Herbarium
Read More