Browse through all previous entries of Plants Of The Week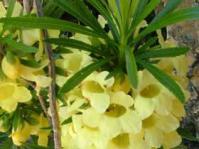 Common names:
river bells (Eng.); rivierklokkies (Afr.)
This is a beautiful plant, seldom seen. It is a rare endemic, confined to a few streams of the winter-rainfall Western Cape. It has striking, yellow, bell-shaped...
06 / 12 / 2004 | Ernst van Jaarsveld | Kirstenbosch NBG
Read More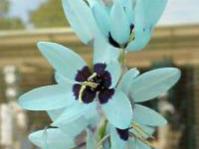 Common names:
green ixia (Eng.); groenkalossie (Afr.)
Ixia viridiflora is one of the most striking and unusual of our winter-rainfall bulbous plants and very few plants can beat it for sheer brilliance of...
28 / 10 / 2002 | Alice Notten | Kirstenbosch NBG
Read More