Browse through all previous entries of Plants Of The Week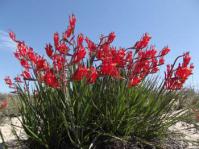 Common names:
red babiana (Eng.); rooibobbejaantjie, rooihanekam, strandlelie, sandlelie (Afr.)
Babiana hirsuta is a striking, robust, geophytic perennial that produces brilliant but unusual recurved red flowers on long flowering stems....
17 / 06 / 2013 | Werner Voigt | Karoo Desert NBG
Read More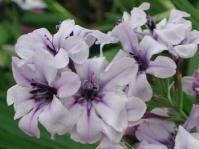 Common names:
fragrant blue babiana (Eng.); bobbejaantjie, bobbejaanuintjie (Afr.)
...
26 / 11 / 2018 | Refilwe Maria Malatji | Pretoria NBG
Read More