Browse through all previous entries of Plants Of The Week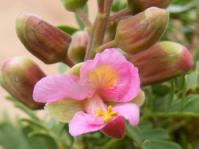 Common names:
Gariep plume-flower (Eng.); Gariep pronkstert (Afr.)
Caesalpinia bracteata represents a fairly recent discovery. It is a rare, thorny shrub with beautiful pink flowers, endemic to the dry desert of the lower...
30 / 01 / 2017 | Ernst van Jaarsveld | Kirstenbosch NBG
Read More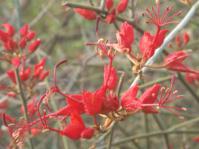 Common names:
leafless cadaba, leafless wormbush, black storm, desert spray (Eng.); swartstorm, bobbejaanarm, bloustam, doubos, douwurmbos, gifhoutjie, rooistorm, s
...
03 / 05 / 2004 | Werner Voigt | Karoo Desert NBG
Read More