Browse through all previous entries of Plants Of The Week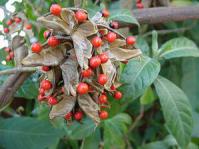 Common names:
bead vine, coral bead plant, coral bean, crabs eye, licorice vine, love bean, lucky bean creeper, prayer beads, prayer bean, precatory pea, red bead v
The shiny red and black seeds of Abrus precatorius subsp. africanus make it a sought-after climber in tropical and subtropical areas....
05 / 01 / 2009 | T.T. Masupa | Pretoria NBG
Read More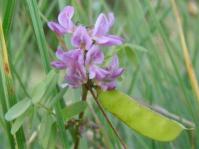 Common names:
luckybean creeper (Eng.); minnaarsboontjie, minnie-minnies (Afr.); umphitsi (isiZulu)
Luckybean creeper is a climbing shrub, with long, slender stems, mauve to cream flowers in summer, and brown or black seeds. It is widespread in South...
02 / 08 / 2021 | T.T. Masupa | National Herbarium Pretoria
Read More