Browse through all previous entries of Plants Of The Week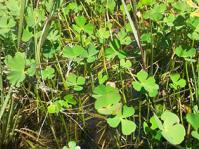 Common names:
water clover
Marsilea schelpeana is an aquatic plant with a creeping stem, bearing stalked, floating leaves. It is found in areas that become marshy after rain, but...
25 / 04 / 2016 | Vathiswa Zikishe | CREW
Read More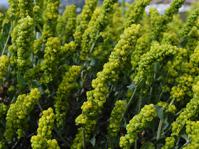 Common names:
spanspek soap bush (Eng.); spanspekbos, bobbejaanseep, seepbos, spekbos, hondebossie (Afr.)
Manochlamys albicans is a fast-growing shrub that has a striking appearance and great potential to rehabilitate saline soils....
02 / 05 / 2016 | Vuyelwa Ndevu | Karoo Desert NBG
Read More