Browse through all previous entries of Plants Of The Week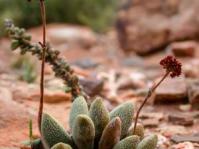 Common names:
lizard skin crassula (Eng.); akkedisvel (Afr.)
A diminutive and attractive grey-leaved succulent that is easy to grow and makes a great pot plant....
17 / 06 / 2013 | Adam Harrower | Kirstenbosch NBG
Read More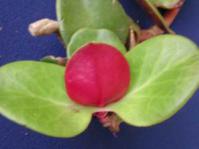 Common names:
Pondo cliff crassula (Eng.); pondo-plakkie (Afr.)
This forest jewel with deep green and red leaves grows in the deep shade of the coastal forest growing the sandstone cliffs of the Pondoland river gorges....
03 / 02 / 2003 | Siyabulela Nonjinge | KwaZulu-Natal NBG
Read More