Browse through all previous entries of Plants Of The Week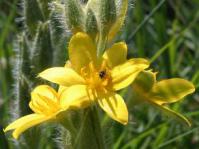 Common names:
star flower, yellow star (Eng.); sterblom, geelsterretjie, gifbol (Afr.); moli kharatsa, lotsane (S Sotho); inkomfe, inkomfe enkulu (Zulu), inongwe, i
Hailed as`miracle muti' and `wonder potato', Hypoxis hemerocallidea has been very much in the limelight during the past two decades and is today...
09 / 11 / 2009 | Beate Hölscher | National Herbarium Pretoria
Read More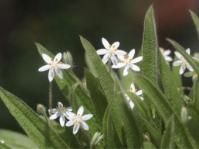 Common names:
small white star flower
A remarkable and delicate, small, white-flowered hypoxis, well suited to small gardens, in moist areas....
22 / 06 / 2020 | Mpendulo Gabayi | Kirstenbosch NBG
Read More