Browse through all previous entries of Plants Of The Week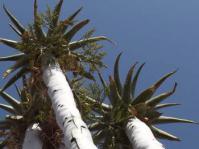 Common names:
giant quiver tree, bastard quiver tree (Eng.); reuse kokerboom, baster-kokerboom (Afr.)
Aloidendron pillansii is arguably the scarcest of all tree aloes in southern Africa. It was previously called Aloe pillansii, however a new genus...
24 / 02 / 2014 | Werner Voigt |
Read More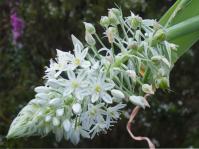 Common names:
Leba cliff albuca (Eng.); lebakransbol (Afr.)
A rare endemic from cliffs adjacent to Leba Pass, near Lubango, in southwestern Angola. It has drooping leaves and a pendent inflorescence of densely packed,...
29 / 01 / 2018 | Ernst van Jaarsveld | Kirstenbosch NBG
Read More