Browse through all previous entries of Plants Of The Week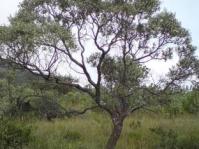 Common names:
common resin tree, bushveld ozoroa (Eng.): gewone harpuisboom (Afr.); isifice (Zulu); monoko (N. Sotho/Sepedi); mudumbula (Venda)
An attractive, small to medium-sized tree. Its leaves are bluish grey above and silvery below with strikingly straight, parallel side veins....
12 / 04 / 2010 | Terence Mabela | Walter Sisulu NBG
Read More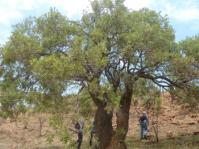 Common names:
currant resin tree; korenteharpuisboom (Afr.); imfuce lemnyamma (IsiSwati); monoko (Sepedi)
This relatively small currant resin tree has small whitish flowers, with the sexes occurring on separate plants. It is of highly valued by rural...
08 / 12 / 2014 | Mahlatse Mogale | TSP
Read More