Browse through all previous entries of Plants Of The Week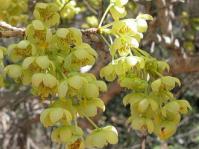 Common names:
wild planes, mickey-mouse plants
All species of Ochna have very attractive yellow flowers, with an unusual persistent calyx that enlarges when in fruit, becoming cream-coloured, pink...
03 / 08 / 2009 | M.S. Mothogoane | Pretoria NBG
Read More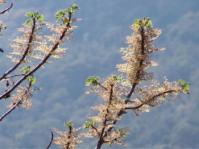 Common names:
mountain nettle, rock tree-nettle, tree nettle, giant nettle, stinging nettle tree (Eng.); bergbrandnetel, rotsbrandnetel (Afr.); lebati (Northern Sot
An awesome small tree with the most striking flowers and leaves with stinging hairs, that can be cooked and eaten as a vegetable....
14 / 10 / 2019 | Sephatle Evans Molekoa | Lowveld NBG
Read More