Browse through all previous entries of Plants Of The Week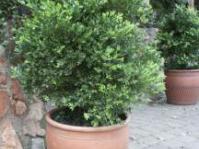 Common names:
African box, Cape box, small-leaved box (Eng.), buig-my-nie, Afrikaansebuksboom, Kaapsebuksboom, kleinblaarbuksboom (Afr.), igalagala (isiXhosa), umga
A small, very slow-growing tree with a clean slender stem and a dense crown of shiny green leaves; it is a good pot plant, can be clipped and trained into...
06 / 05 / 2002 | Mhlonishwa D Dlamini | Walter Sisulu NBG
Read More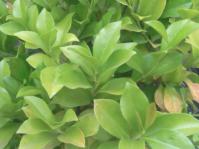 Common names:
large-leaved box, Natal box, box-wattle (Eng.); grootblaarbuksboom, Natalsebuksboom (Afr.); umgalagala, isixesa, umngquzu (isiXhosa); igudlangulubi, u
This much-branched shrub to small tree is characterized by its glossy, leathery, dark green leaves that make it most outstanding amongst the rest of the...
27 / 06 / 2016 | Zama Sibisi | Walter Sisulu NBG
Read More