Browse through all previous entries of Plants Of The Week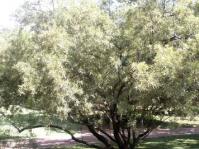 Common names:
karee (Eng.); karee, rooikaree (Afr.); mokalabata, monhlohlo, motshakhutshakhu (N.Sotho); inhlangutshane (Siswati); mosinabele, mosilabele (S.Sotho);
The karee is a small- to medium-sized evergreen tree that usually grows to a height of 7 m and a width of 7 m but can be larger depending on environmental...
| Marc Stern | Walter Sisulu NBG
Read More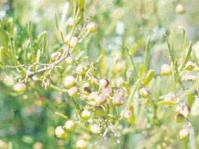 Common names:
sour karee (Eng.); suurkaree (Afr.)
Searsia ciliata is one of the more modest members of this popular group of garden plants which hybridize easily. This species, like several others in the...
| Shireen Harris | Free State NBG
Read More