Protea inopina Rourke
Family: Proteaceae
Common names: large-nut sugarbush (Eng.)
Introduction
An interesting shrub with a flowerhead that resembles an ice cream in a cone, and blue green leaves that are very attractive bright crimson when young.
Description
Description
Protea inopina is a low, multi-stemmed shrub, 0.5–1 m tall, that arises from a woody subterranean rootstock. It has an unusual growth habit, producing straight, stocky, upright stems, directly from the rootstock, which are almost always unbranched. When a stem produces a flowerhead at its tip, the stem stops growing, and when the flowerhead has produced its seeds, the stem dies back completely and a new stem grows from the rootstock.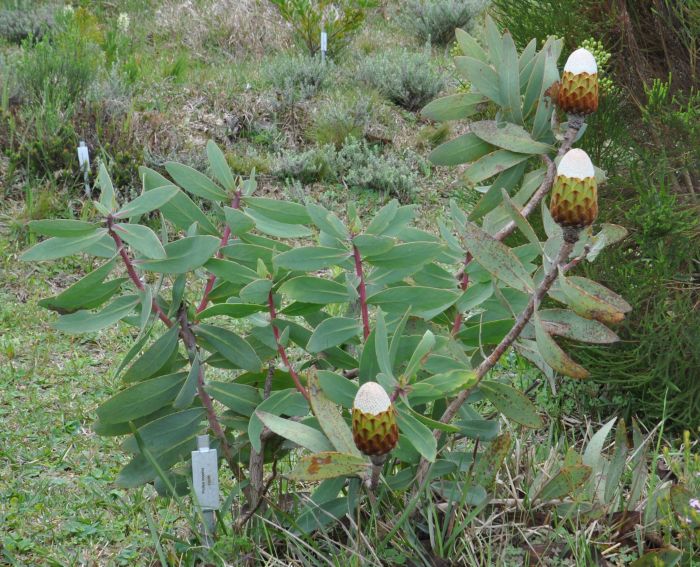 The leaves are 120–180 mm long and 25–50 mm wide, glaucous, leathery, hairless, and are often twisted at the petiolar point.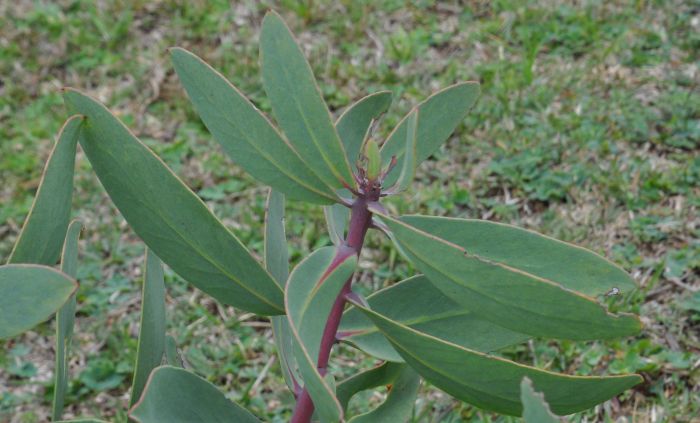 This species produces ovoid flowerheads, 100–120 mm in diameter on a 30 mm long flower stalk. The flowerhead has impressive red-brown involucral bracts, shorter than the styles, velvety hairs, with green base, glaucous and pointed tips. The flowers are white, with 80–70 mm long styles and 15–20 mm long pollen presenters, linear.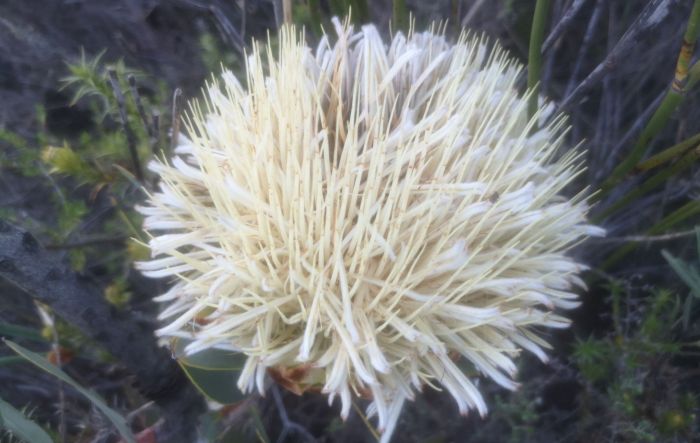 Protea inopina begins to flower in spring (September) and continues until midsummer (to December) and releases the seeds 1–2 years after flowering. The seeds are large, 10–12 mm long and 6–8 mm wide.
Protea inopina could possibly be confused with Protea nitida as they both occur in the same habitat. However, P. nitida has a tree-like form while P. inopina is a shrub and they flower in different seasons; P. nitida flowers in autumn and winter (May to August) while P. inopina flowers in spring and early summer.
Conservation Status
Status
Protea inopina is assessed as Vulnerable (VU) on the Red List of South African plants. The threats affecting this species are the expansion of agriculture, and the infestation by pathogens such as scale observed infesting plants in the population which, consists of 162–9485 mature plants. The impact of agricultural activities is estimated to have reduced the population by about 30% over the past 150 years and is expected to continue to reduce the population by not more than 30% within the next 50 years, because most of the remaining population would escape this farming activity, because the plants are more on rocky slopes.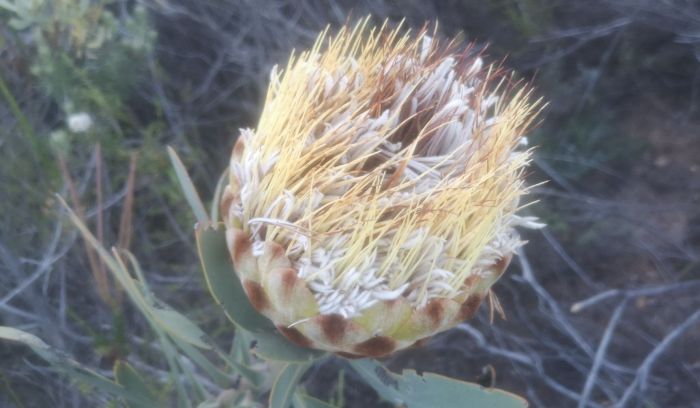 Distribution and habitat
Distribution description
Protea inopina is a rare species, endemic to the Olifants River Mountains, near Citrusdal, southeast of Paleisheuwel. This species only occurs at a single locality, over a 3 km area, on private farms, at 550–800 m altitude, in quartzitic sandstone soil, and receives about 600 mm of winter rainfall annually. 
Derivation of name and historical aspects
History
Protea inopina was first brought to the attention of botanist, Dr John Rourke, in November 1966, by Dr Marie Vogts. She had been given some cut specimens by a protea enthusiast in Citrusdal. At that time, they did not know the precise locality of the plant, except that it was from the Citrusdal area. Dr Rourke recognised it as an unknown species, but he could not proceed with his investigation without examining wild plants in the field and gathering specimens for the herbarium. Eleven years later, in 1977, Mr. and Mrs. J. Marais exhibited fresh cut flowerheads at the Clanwilliam Flower Show and then took Dr Rourke to the wild locality in the Olifants River Mountains. 
The genus Protea was named by the father of taxonomy, Carl Linnaeus, after Proteus, the mythological Greek god, who could change his form at will. This name suitably recognizes the wide variety of forms that the protea family exhibits. The species name inopina is a Greek word meaning 'unexpected'. This name reflects how botanists received this plant species. 
Ecology
Ecology
Protea inopina is long-lived, and may live for more than a century because of its underground lignotuber that allows it to resprout after a fire and because it gets some protection from the rocky outcrops of its habitat. The seeds are covered with fine hairs (pappus), which aid wind dispersal. Nectar-feeding birds pollinate most proteas and the visitors are mostly sunbirds and sugarbirds.
The leaves of proteas are sclerophyllous. Their function is to help prevent the loss of water during the dry, hot and windy summer season. Sclerophyllous leaves also help to slow down photosynthesis.
Proteas have proteoid roots, also known as cluster roots that form clusters of closely spaced, short, lateral rootlets. They may form a mat, 2 to 5 cm thick, just beneath the leaf litter. They enhance nutrient uptake, possibly by chemically modifying the soil environment to improve nutrient solubilization. As a result, plants with proteoid roots can grow in soil that is very low in nutrients, such as the phosphorus-deficient soils of the Fynbos.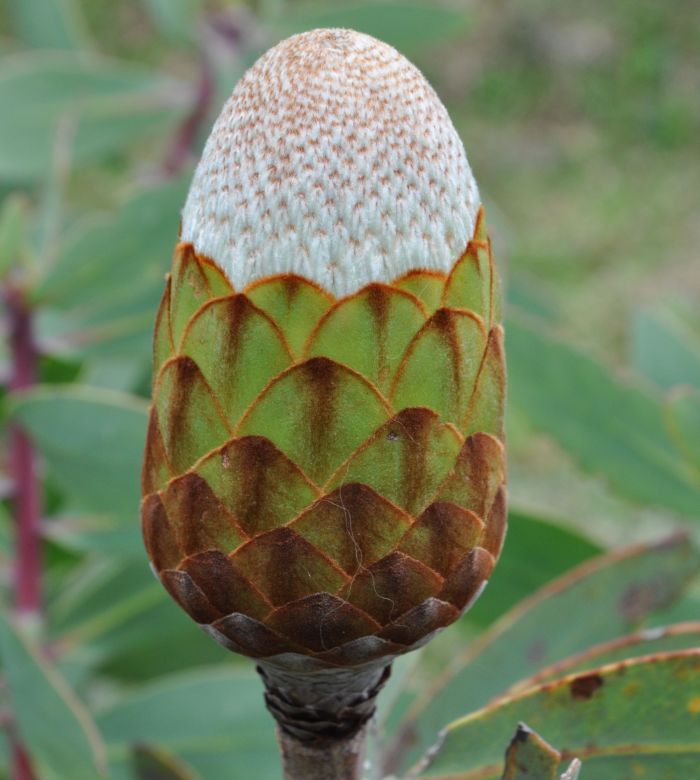 Uses
Use
Protea inopina flowerheads make attractive and long-lasting cut specimens, particularly when the flowers are in bud or just opening. 
The species is ideal for rocky, well-drained fynbos gardens. Plant them in an area where there would be less weeding, to avoid disturbing its root.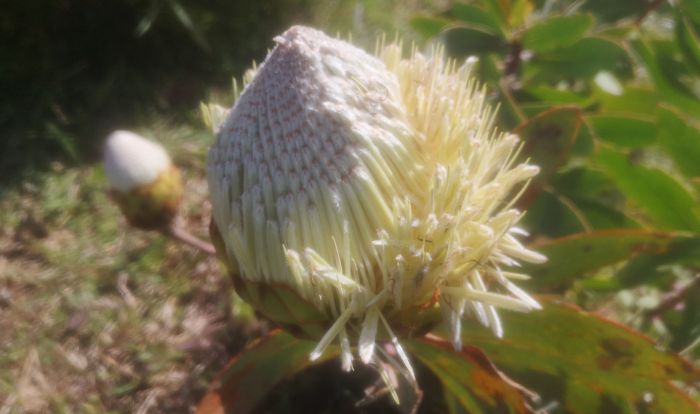 Growing Protea inopina
Grow
Protea inopina has been successfully grown at Kirstenbosch from seeds. Select the fertile seeds and sow them in late summer to autumn, between March and May, in a well-drained, coarse, sandy soil, mixed with decomposed pine bark or in a commercial fynbos or Protea mix. The growing media should be acidic with a pH between 5 and 6.7. 
The drop in night temperature in late summer to autumn is important to help stimulate the germination of fynbos seed. Treat the seed with fungicide to prevent damping-off of the seedlings. After sowing, sprinkle a light layer of soil to cover any exposed seed. Keep the soil moist, but do not overwater. Allow the soil to dry out a little between watering. 
The seed should germinate from about 3 weeks on, producing fleshy cotyledons, followed by true leaves. The seedlings are fast growing and can reach 40 cm in 2 years. Pot up the seedlings at the cotyledon stage or when the first true leaves appear. Potted plants are placed under the protection of light shade (40%), to develop.
Protea inopina grows in well-drained, nutrient-poor soils. Feed with an organic fertilizer to encourage the sensitive proteoid roots to develop. Avoid using chemical fertilizers containing high levels of phosphorus, as proteas are sensitive to this. Phosphate toxicity can affect the young growth, causing scorching or necrosis and yellowing of the leaves.
Keep the soil cooler and moister during the hot dry season by mulching around the plants as it will reduce weeds. A hard prune is highly recommended after fruiting to stimulate new growth on the rootstock and tidiness.
Protea inopina seems to be quite difficult to maintain in cultivation unless planted where it will not be disturbed. The leaves are attacked by protea leaf rollers.
References
Brown, N.A.C. & Duncan, G.D. 2006. Grow fynbos plants. Kirstenbosch Gardening Series. South African National Biodiversity Institute, Cape Town.
Duncan, G., Brown, N. & Nurrish, L. 2013. Grow proteas. Kirstenbosch Gardening Series. South African National Biodiversity Institute, Cape Town.
Manning, J. & Goldblatt, P. 2012. Plants of the Greater Cape Floristic Region 1: the Core Cape Flora. Strelitzia 29. South African National Biodiversity Institute, Pretoria.
Rebelo, A.G., Mtshali, H. & Von Staden, L. 2019. Protea inopina Rourke. National Assessment: Red List of South African Plants version 2020.1. Accessed on 2020/10/13.
Rebelo, A.G. 2001. Proteas. A field guide to the proteas of southern Africa. Fernwood Press, Vlaeberg, Cape Town.
Rourke, J.P. 1980. Proteas of South Africa. Tafelberg, Cape Town, Johannesburg.
Vogts, M. 1989. South Africa's Proteaceae. Know them and grow them. Struik Publishers, Cape Town.
Credits
Mashudu Nndanduleni
Kirstenbosch National Botanical Garden
October 2020
Plant Attributes:
Plant Type: Shrub
SA Distribution: Western Cape
Soil type: Sandy
Flowering season: Early Summer
PH: Acid
Flower colour: Brown, Green, White
Aspect: Full Sun
Gardening skill: Challenging
Special Features:
Attracts birds
Horticultural zones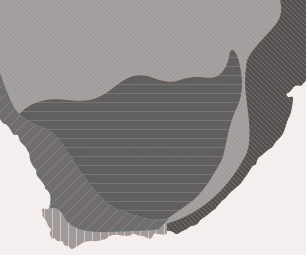 Zone 2 Coastal winter rainfall, frost free
Zone 3 Winter rainfall Karoo, light frost
Google QR Code Generator