Pycnostachys reticulata (E.Mey.) Benth.
Family: Lamiaceae
Common names: slender pycnostachys, blue soldier salvia (Eng.); stekelsalie (Afr.); umvuthuza, uhlalawane (Zulu)
Introduction
Pycnostachys reticulata is a beautiful perennial with spikes of two-tone, pale blue and mauve flowerheads in late summer to autumn; a good choice for the mixed border if you live in a frost-free area.
Description
Description
Pycnostachys reticulata is a robust, upright-growing, herbaceous shrub that reaches a height of 1.5 to 2 m. The leaves are opposite, narrowly lanceolate, with irregularly toothed margins and a very short stalk. When they are both not in flower, P. reticulata could be mistaken for Leonotis leonurus as they have a similar growth habit and similar-looking foliage.
Pycnostachys reticulata has pale blue and mauve flowers densely crowded into short, spiky spikes, about 50 mm long and 20 mm wide. The inflorescence is terminal on the main or lateral branches. The spikiness comes from the fact that the calyx is made up of 5 spike-like lobes that protrude beyond the buds and are a noticeable feature of the inflorescence.
The inflorescence is made up of mauve-blue buds amongst the reddish-purple spikes of the calyx. The flowers open from the bottom of the inflorescence upwards, forming a pale blue ring around the inflorescence. If you look closely you can see that the flowers are typically salvia-like: - a two-lipped tube. The lower lip is large and boat-shaped and longer than the upper lip.
At Kirstenbosch the plants show some variation in colour, some have pale mauve flowers with pinkish-purple calyx spikes, and at the other end of the scale they have dark reddish-purple spikes and bluish-mauve flowers. Flowering time at Kirstenbosch is late-summer to autumn (March-April). The seed is a small, ovoid nutlet.
Distribution and habitat
Distribution description
Pycnostachys reticulata is the most widespread of the southern African Pycnostachys species. It occurs in the Eastern Cape, KwaZulu-Natal, Swaziland, Mpumalanga, Gauteng, North West, Limpopo and northwards as far as Tanzania. It grows in moist, swampy places and in grassland.
There are 37 species of Pycnostachys that occur in tropical Africa and Madagascar. Only three species occur in southern Africa: P. reticulata, P. urticifolia and P. coerulea. At Kirstenbosch we grow only the two former species. P. urticifolia is commonly known as the nettle-leaved pycnostachys, dark blue pycnostachys, blue boys or hedgehog sage, ystervarksalie (Afr.) and amadata or unkungwini (Zulu). Its leaves are markedly different, greener, broader, almost triangular with rounded teeth and the flowers are a bright gentian blue or pale blue or white.
It occurs in moist places along grassy streambanks and forest margins in Limpopo, Mpumalanga as well as Zimbabwe, Mozambique and Tanzania.
Derivation of name and historical aspects
History
The genus name Pycnostachys is derived from the Greek pyknos meaning dense, and stachys actually an ear of corn but in botany a spike, referring to the inflorescence, which is a spike of many flowers densely crowded together. The species name reticulata means a fish net, or netted or a network in Latin, and refers to the veins, which are clearly visible on the underside of the leaf.
Ecology
Ecology
Pycnostachys reticulata is a larval food plant for the Marsh Commodore butterfly, Precis ceryne and the flowers are visited by bees.
Uses
Use
Pycnostachys reticulata roots are used in traditional medicine as a mouthwash for teeth suffering from neuralgia (nerve pain), not decay. In the Democratic Republic of the Congo, a species indigenous to that region, P. erici-rosenii is used in traditional medicine in combination with other plants to treat rabies, madness, anaplasmosis, gastro-enteritis, diarrhoea, dysentery, coccidiosis and schistosomiasis.
Growing Pycnostachys reticulata
Grow
Pycnostachys reticulata is easy to grow, not that fussy about soil and can withstand periods of drought, but does best in fertile, well-drained soil in full sun or part shade with ample water. It can be pruned hard after flowering and it will resprout strongly in the spring. Although it is frost tender, it should be able to survive short cold snaps but not prolonged exposure to freezing temperatures.
Pycnostachys reticulata is a good plant for the mixed border, where it provides a striking two-tone colour effect. The flowering stems are long and good for cutting.
It can be propagated by seed sown in spring or early summer, or by heel or tip cuttings taken in spring or early summer.
References
Hutchings, A. 1996. Zulu medicinal plants, an inventory. University of Natal Press, Pietermaritzburg.
Leistner, O.A. (ed.). 2000. Seed plants of southern Africa: families and genera, Strelitzia 10.
Pooley, E. 1998. A field guide to wild flowers of KwaZulu-Natal and the eastern region. Natal Flora Publications Trust, Durban.
Chifundera, K. 1998. Livestock diseases and the traditional medicine in the Bushi area, Kivu Province, Democratic Republic of Congo. African Study Monographs, 19,1: 13-33.
Pole Evans, I.B. 1933. Pycnostachys purpurascens. The Flowering Plants of South Africa 13: t. 513.
Credits
Alice Notten
Kirstenbosch National Botanical Garden
March 2004
Plant Attributes:
Plant Type: Perennial
SA Distribution: Eastern Cape, Gauteng, KwaZulu-Natal, Limpopo, Mpumalanga, North West
Soil type: Loam
Flowering season: Late Summer, Autumn
PH:
Flower colour: Blue, Purple, Mauve/Lilac
Aspect: Full Sun
Gardening skill: Easy
Special Features:
Medical plant
Feeds honeybees
Horticultural zones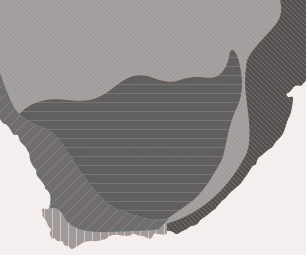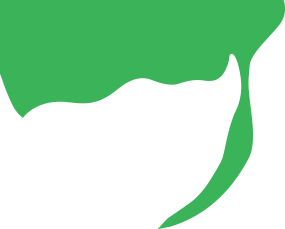 Zone 1 Coastal summer rainfall, frost free
Zone 2 Coastal winter rainfall, frost free
Zone 3 Winter rainfall Karoo, light frost
Zone 4 Summer rainfall Karoo and Highveld, Frost in winter
Zone 5 Bushveld summer rainfall, Light frost
Google QR Code Generator