Rhynchosia adenodes Eckl. & Zeyh.
Family: Fabaceae
Common names: monyamadi (Sesotho); ungazini (isiZulu)
Introduction
A bright yellow-flowered, indigenous, prostrate herb, with long trailing stems; its roots are used in traditional medicine for the treatment of rheumatism, menstrual pains and dysentery.
Description
Description
Rhynchosia adenodes is a perennial, prostrate herb, with a long, trailing stem, growing from a woody rootstock, 0.1–0.6 m long. The stems are decumbent, glabrous or pubescent. The leaves are trifoliate; leaflets terminal, ovate-orbicular, 6–40 × 5–30 mm, acute or obtuse, resinous dotted; petiole 5–35 mm long; stipules at right angles to the stem, ovate-lanceolate, 2–7 × 0.5–2.5 mm, glabrous. The inflorescence in axillary racemes or terminal clusters, 40–140 mm long, glabrous or pubescent. The flowers are 7–14 mm long, yellow with orange or maroon-purple venation on petals, glabrous or glandular pubescent. The fruit is a small pod, 15–18 × 4–6 mm, glabrous or glandular pubescent.
Flowering time is in spring, summer and autumn (September–June).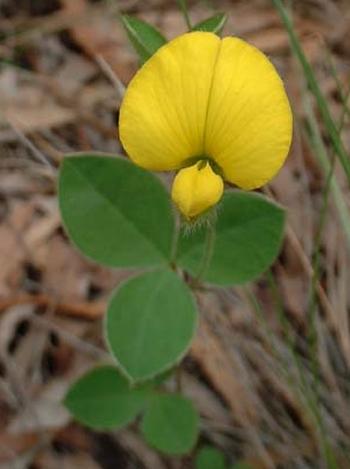 Conservation Status
Status
Distribution and habitat
Distribution description
Rhynchosia adenodes has a restricted distribution in southern Africa. In South Africa, it occurs in Limpopo, North West, Gauteng, Mpumalanga, Free State, KwaZulu-Natal and the Northern, Western and Eastern Cape. It is also found in Lesotho. It grows in grassland, forest, among rocks, on hillsides.
Derivation of name and historical aspects
History
The name Rhynchosia is derived from the Greek word, rhynchos, meaning 'a beak', 'snout' or 'horn', referring to the keel of the flowers. The specific name adenodes, means 'with glandular knots'.
Ecology
Ecology
Rhynchosia adenodes is browsed by stock.
Uses
Use
Rhynchosia adenodes is an important medicinal plant in traditional healing in southern Africa, especially for the Basotho, Swazis and Zulu people. A decoction of the plant is used to treat rheumatism and menstrual pains. It is also used in veterinary medicine: crushed roots and stems is given to calves for dysentery.
Growing Rhynchosia adenodes
Grow
In its natural habitat, Rhynchosia adenodes is a fairly fast grower. There is no evidence of this species being cultivated in gardens. Users of this plant usually harvest it from the wild.
References
Baker, E.G. 1923. Revision of South African species of Rhynchosia. Bothalia 1: 113–138.
Clarke, H. & Charters, M. 2016. The illustrated dictionary of southern African plant names. Flora & Fauna Publications Trust, Jacana, Johannesburg.
Germishuizen, G. 2006. Rhynchosia. In G. Germishuizen, N.L. Meyer, Y. Steenkamp & M. Keith, A checklist of South African plants. Southern African Botanical Diversity Network Report No. 41. SABONET, Pretoria, pp. 488–490.
Loeb, E.M., Carl Koch, C. & Loeb, E.K. 1956. Kuanyama Ambo Magic. 6. Medicinal, Cosmetical, and Charm Flora and Fauna. The Journal of American Folklore, Vol. 69 (272): 147-174.
Moffett, R. 2010. Sesotho plant and animal names and plants used by the Basotho. Sun Press, Bloemfontein.
Moteetee, A. & Van Wyk, B. 2011. The medicinal ethnobotany of Lesotho: a review. Bothalia 41(1): 209–228.
Pooley, E. 2005. A field guide to wild flowers KwaZulu-Natal and the eastern regions. The Flora Publications Trust, Durban.
Raimondo, D. et al. 2009. Red list of South African plants. Strelitzia 25. SANBI (South African National Biodiversity Institute), Pretoria.
Shale,T.L., Stirk, W.A. & Van Staden, J. 1999.Screening of medicinal plants used in Lesotho for anti-bacterial and anti-inflammatory activity. Journal of Ethnopharmacology 67: 347–354.
Verdcourt, B. 2001. Rhynchosia. In G.V. Pope & R.M. Polhill, Flora zambesiaca, vol. 3 (5): 168–210. Royal Botanic Gardens, Kew.
Credits
M.S. Mothogoane
National Herbarium, Pretoria
March 2018
Plant Attributes:
Plant Type: Ground Cover, Perennial, Scrambler
SA Distribution: Eastern Cape, Free State, Gauteng, KwaZulu-Natal, Limpopo, Mpumalanga, North West, Northern Cape, Western Cape
Soil type: Sandy, Clay, Loam
Flowering season: Spring, Early Summer, Late Summer, Autumn
PH: Acid, Neutral
Flower colour: Purple, Yellow, Orange
Aspect: Full Sun, Morning Sun (Semi Shade), Afternoon Sun (Semi Shade)
Gardening skill: Challenging
Special Features:
Medical plant
Useful plant
Horticultural zones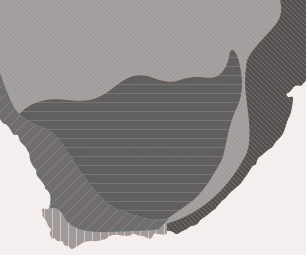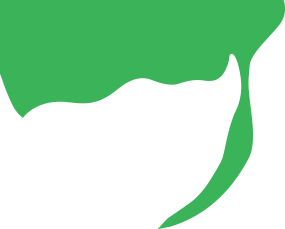 Zone 1 Coastal summer rainfall, frost free
Zone 2 Coastal winter rainfall, frost free
Zone 4 Summer rainfall Karoo and Highveld, Frost in winter
Zone 5 Bushveld summer rainfall, Light frost
Google QR Code Generator