Rhynchosia caribaea (Jacq.) DC.
Family: Fabaceae
Common names: snoutbean (Eng.); rankboontjie (Afr.); monya-mali, monyamadi, morara wa iphepha, morarana-oa-liphepa, thara (Sesotho); isihlahlasenqomfi (isiZulu)
Introduction
An indigenous, herbaceous climber; its roots are used in traditional medicine for the treatment of rheumatism and alleviation of headaches.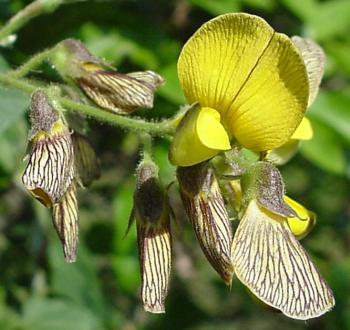 Description
Description
Rhynchosia caribaea is perennial, herbaceous climber or creeper, growing from a thick, woody rootstock, 0.3–1 m long. The stems are slender and pubescent. The leaves are trifoliate, heart-shaped; terminal leaflet broadly rhombic or triangular, gradually narrowed above to an obtuse or subacute apex, 10–60 × 8–55 mm. Lateral leaflets obliquely rhombic-ovate, with lower margin distinctly convex (gibbous), pubescent or glabrescent, some densely velvety, gland dotted; petiole 5–75 mm long; stipules ovate to lanceolate, acuminate, 2–7 × 0.5–3 mm, at right angles to stem.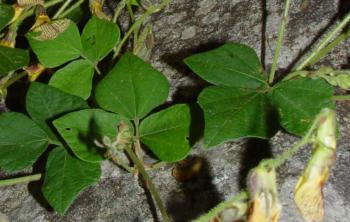 The inflorescence in axillary racemes, slender, viscid, 40–230 mm long. The flowers are 9–20 mm long, yellow with purple or dark blue stripes, glabrous. The fruit a pod, 20–35 × 5–9 mm, falcate, not inflated, and covered in long, silky, golden, glandular hairs. The seeds are black. Flowering Time: January–November.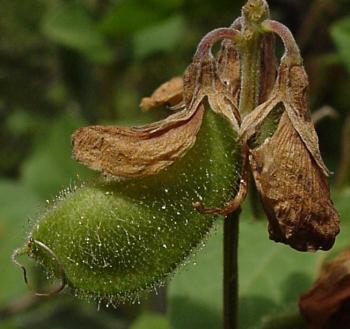 Conservation Status
Status
According to Raimondo et al. (2009), Rhynchosia caribaea is Red Listed as Least Concern (LC), as evaluated against the five IUCN criteria.
Distribution and habitat
Distribution description
Rhynchosia caribaea has a widespread distribution in southern Africa, including Namibia, Botswana, South Africa, Swaziland, Lesotho, and is also found in Zimbabwe, Mozambique and Democratic Republic of the Congo. In South Africa, it occurs in the Limpopo, North West, Gauteng, Mpumalanga, Free State, KwaZulu-Natal and the Western and Eastern Cape. It grows in grassland, forest margins; scrub in gully, wooded hillside and on seaward side of dunes.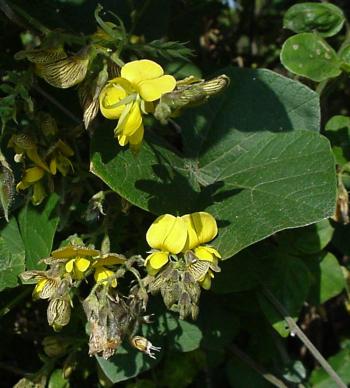 Derivation of name and historical aspects
History
The name Rhynchosia is derived from the Greek word, rhynchos, meaning 'a beak, snout, horn', referring to the keel petal of the flowers. The specific name caribaea, means from the Caribbean, Leeward Islands, which is misleading since it is not from the Caribbean. The confusion occurred because the species was first described by Jacquin in 1786, from a specimen grown from seeds he collected from cultivated plants in the Caribbean.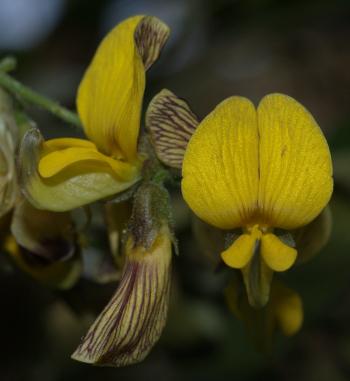 Ecology
Ecology
The Rhynchosia caribaea plants attract butterflies, including Cupidopsis iobates, Actizera lucida and Syntarucus telecanus.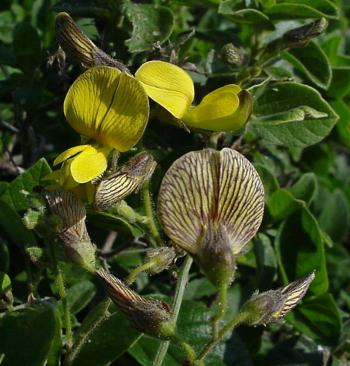 Uses
Use
Rhynchosia caribaea is an important medicinal plant in traditional healing in southern Africa, especially for the Basotho and Zulu people. The lotion of cooked roots is used for the treatment of rheumatic pains. The powdered root is snuffed to alleviate headaches. The decoction of the plant is used for washing of sheep and goat garments.
The roots are also used for preparation of non-alcoholic drinks and meal. The drink known as machao, is prepared by pounding the dried roots and the powder is then mixed with water and often sweetened with sugar. In preparing the meal, the roots are dried, pounded and cooked with water into porridge. The black seeds are frequently used for making ornamental chains and necklaces.
Growing Rhynchosia caribaea
Grow
In its natural habitat, Rhynchosia caribaea is a fairly fast grower. There is little evidence of this species being cultivated in gardens. Users of this plant usually harvest it from the wild.
References
Baker, E.G. 1923. Revision of South African species of Rhynchosia. Bothalia 1: 113–138.
Clarke, H. & Charters, M. 2016. The illustrated dictionary of southern African plant names. Flora & Fauna Publications Trust, Jacana, Johannesburg.
Foden, W. & Potter, L. 2005. Rhynchosia caribaea (Jacq.) DC. National Assessment: Red List of South African plants version 2017.1. http://redlist.sanbi.org/species.php?species=370-14 Accessed on 2017/08/17
Germishuizen, G. 2006. Rhynchosia. In G. Germishuizen, N.L. Meyer, Y. Steenkamp & M. Keith, A checklist of South African plants. Southern African Botanical Diversity Network Report No. 41. SABONET, Pretoria, pp. 488–490.
Leger, S. 2000-2003. The hidden gifts of nature. http://www.sigridleger.de/book/index.html?/book/plants/pl_089.html, Accessed on 17 August 2017.
Meikle, R.D. 1951. The identification of Rhynchosia caribaea (Jacq.) DC. and allied species Kew Bulletin. Vol. 6, No. 2: 171–180.
Moffett, R. 2010. Sesotho plant and animal names and plants used by the Basotho. Sun Press, Bloemfontein.
Moteetee, A. & Van Wyk, B. 2011. The medicinal ethnobotany of Lesotho: a review. Bothalia 41(1): 209–228.
Pooley, E. 2005. A field guide to wild flowers KwaZulu-Natal and the eastern regions. The Flora Publications Trust, Durban.
Verdcourt, B. 2001. Rhynchosia. In G.V. Pope & R.M. Polhill, Flora zambesiaca, vol. 3 (5): 168–210. Royal Botanic Gardens, Kew.
Watt, J.M. & Breyer-Brandwijk, M.G. 1932. The medicinal and poisonous plants of southern Africa, edn 1. E. & S. Livingstone, London.
Credits
M.S. Mothogoane
National Herbarium, Pretoria
September 2017
 
Plant Attributes:
Plant Type: Climber, Perennial
SA Distribution: Eastern Cape, Free State, Gauteng, KwaZulu-Natal, Limpopo, Mpumalanga, North West, Western Cape
Soil type: Sandy, Clay, Loam
Flowering season: Spring, Early Summer
PH: Acid, Alkaline, Neutral
Flower colour: Blue, Purple, Yellow
Aspect: Full Sun
Gardening skill: Challenging
Special Features:
Attracts butterflies
Edible plant
Medical plant
Useful plant
Horticultural zones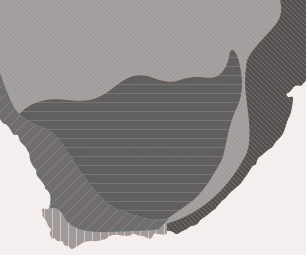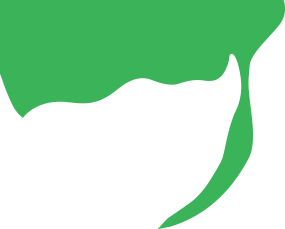 Zone 1 Coastal summer rainfall, frost free
Zone 2 Coastal winter rainfall, frost free
Zone 4 Summer rainfall Karoo and Highveld, Frost in winter
Zone 5 Bushveld summer rainfall, Light frost
Google QR Code Generator