Rotheca hirsuta (Hochst.) R.Fern. (in the broad sense)
Family: Lamiaceae
Common names: butterfly bush, Matabele violet, wild violet (Eng.); sigibanyongo (siSwati); khopha, mokata (Sotho); umathanjana, umathanjane, uSikisiki (Zulu)
Introduction
Rotheca hirsuta occurs mainly in grassland. It is one of the first spring flowers to appear after winter in the summer rainfall regions.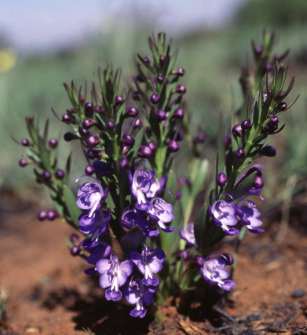 Description
Description
Rotheca hirsuta is a perennial herb with many erect, unbranched, angular, annual stems arising from an underground rootstock. The stems are mostly up to 0.3 m high, rarely up to 0.5 m. The sessile leaves of R. hirsuta are arranged in whorls of three, sometimes four, rarely opposite. The shape of the blade varies from narrowly oblong, narrowly obovate, narrowly elliptic, elliptic to broadly elliptic, with an acute apex and entire margin. The leaf blades are totally glabrous and smooth to densely hairy and often somewhat succulent. The surfaces of the leaf blade are often described in the literature as glandular-punctate.
A study of the leaf surfaces with the scanning electron microscope revealed that there are actually numerous peltate hairs covering the leaf surface.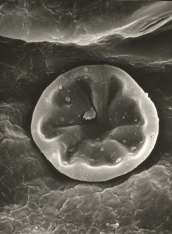 Flowering has been recorded from as early as July, and extends to March. Flowers are borne on flower stalks (pedunculate) in the axils of each leaf, in the lower half of the stem, below the growth point, in 1-3-flowered inflorescences (cymes). The calyx is fused to about halfway, with five free calyx lobes. The corolla appears as a ball on a short tube, opening up as a bilaterally symmetrical (zygomorphic) unit consisting of a short tube, four lateral lobes (two on each side), and a lower lip. The colour of the corolla is dark blue or purplish with a white, inverted Y-shaped pattern on the lower lip. Four stamens and the style are inserted in the corolla throat, opposite the lower corolla lip, long exserted and curved towards it. The stigma consists of 2 unequal lobes.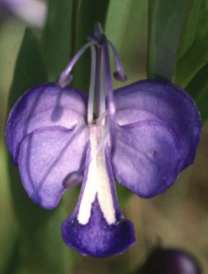 The superior ovary is 4-lobed in the upper part. One or two of these lobes develop into mature fruits. The fruit is a drupe, deeply 2-lobed or by abortion 1, elliptic to roundish, up to 15 mm long, black when mature. The fruits are large and heavy in comparison to the small plant carrying them. The calyx at the base of the fruit is persistent and cup-shaped.
Conservation Status
Status
Distribution and habitat
Distribution description
The species occurs in the provinces of Limpopo, North-West, Gauteng, Mpumalanga, Free State, KwaZulu-Natal and Eastern Cape in South Africa, and in Swaziland and Lesotho. It is also known from Zimbabwe and Mozambique. Rotheca hirsuta grows in full sun in rocky grassland and disturbed areas.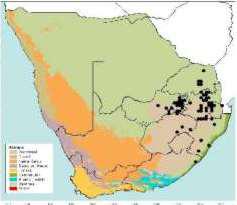 Derivation of name and historical aspects
History
The origin of the genus name Rotheca could not be traced. However, it is suggested in Rotheca louwalbertsii that in 1835 Rafinesque derived it from Latinising two Malaysian names, cheriya, meaning small, and thekku, meaning teak.
The species name hirsuta means rough hairy and refers to the hairiness of some plants. 
The genus Rotheca comprises about 30 species in the sub-Saharan region with one species in tropical Asia eastwards to the Moluccas and one species introduced and naturalised in Madagascar and the Indian Ocean Islands (Fernandes 2005). About nine species are known from southern Africa. Members of the genus were traditionally placed in the genus Clerodendrum under the subgenus Cyclonema or the sections Cyclonema and Konocalyx,  but based on morphological and molecular studies transferred to Rotheca under the family Lamiaceae. Rafinesque established the genus Rotheca in 1836. R. hirsuta was previously known as Clerodendrum triphyllum. The nearest relative of R. hirsuta is R. louwalbertsii (= Clerodendrum louwalbertsii ).
Ecology
Ecology
The white, inverted Y-shaped pattern on the lower corolla lip and the long exserted, curved stamens and style of Rotheca hirsuta are adaptations to insect pollination. With sturdy, often very old, fire-resistant rootstocks, this species is well adapted to survive unfavourable conditions.
Uses
Use
The Sotho people administered a decoction of the root as an enema in kidney disease ( Phillips 1917; Watt & Breyer-Brandwijk 1962; Jacot Guillarmod 1971; Lucas & Pike 1971 ). An infusion made from the roots and leaves is used as a remedy for worms by the Zulus (Hulme 1954; Walker 1996). According to Hutchings et al. (1996), roots are used in medicines known as imbiza yomzimba omubi which are taken for scrofula swellings, and root and leaf infusions are taken as anthelmintics by the Zulus.
Growing Rotheca hirsuta
Grow
This plant is not in general cultivation, presenting a challenge to the keen gardener to create an environment to suit it.
References
Dlamini, B. 1981. Swaziland flora: their local names and uses. Ministry of Agriculture and Co-operatives: Forestry Section, Mbabane, Swaziland.
Fernandes, R. 2005. 129. Lamiaceae. In G.V. Pope & E.S. Martins, Flora zambesiaca 8,7: 61-153.
Herman, P.P.J. 1995. A new species in the genus Clerodendrum ( Verbenaceae). Bothalia 25: 100-102.
Herman, P.P.J. 1998. The leaf anatomy of two Clerodendrum species (Verbenaceae). South African Journal of Botany 64: 246-249.
Herman, P.P.J. & Retief, E. 2002. New combinations in the genus Rotheca in southern Africa (Lamiaceae). Bothalia 32: 81.
Hulme, M.M. 1954. Wild flowers of Natal. Shuter & Shooter, Pietermaritzburg.
Hutchings, A., Scott, A.H., Lewis, G. & Cunningham, A.B. 1996. Zulu medicinal plants. An inventory. University of Natal Press, Pietermaritzburg.
Jacot Guillarmod, A. 1971. Flora of Lesotho. Cramer, Lehre.
Lucas, A. & Pike, P. 1971. Wild flowers of the Witwatersrand. Purnell, Cape Town.
Phillips, E.P. 1917. A contribution to the flora of the Leribe Plateau and environs: with a discussion on the relationships of the floras of Basutoland, the Kalahari, and the south-eastern regions. Annals of the South African Museum 16.
Phillips, E.P. 1921. Clerodendron triphyllum. The Flowering Plants of South Africa 1: t. 19.
Walker, J. 1996. Wild flowers of KwaZulu-Natal. W.R. Walker Family Trust, Pinetown, South Africa.
Watt, J.M. & Breyer-Brandwijk, M.G. 1962. The medicinal and poisonous plants of southern and eastern Africa. Livingstone, Edinburgh.
Credits
Elizabeth Retief & Paul Herman
National Herbarium
February 2008
Plant Attributes:
Plant Type: Perennial
SA Distribution: Eastern Cape, Free State, Gauteng, KwaZulu-Natal, Limpopo, Mpumalanga, North West
Soil type: Sandy, Clay, Loam
Flowering season: Spring, Early Summer, Late Summer, Autumn
PH: Alkaline, Neutral
Flower colour: Blue, Purple
Aspect: Morning Sun (Semi Shade)
Gardening skill: Challenging
Special Features:
Attracts butterflies
Drought resistant
Medical plant
Horticultural zones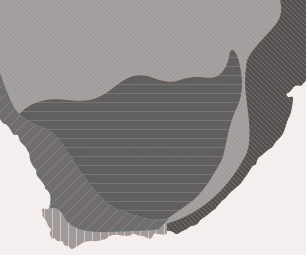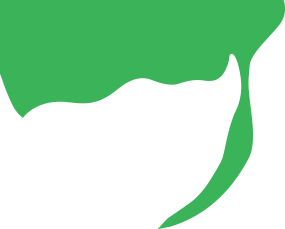 Zone 1 Coastal summer rainfall, frost free
Zone 4 Summer rainfall Karoo and Highveld, Frost in winter
Zone 5 Bushveld summer rainfall, Light frost
Google QR Code Generator