Salvia scabra L.f.
Family: Lamiaceae
Common names: coast blue sage (Eng.); kuskruipsalie (Afr.); usikiki (isiXhosa)
Introduction
Salvia scabra is a dainty sage which is adorned with mauve flowers between spring and autumn, with its peak flowering in summer. Being water-wise and its ability to survive in a variety of garden conditions, even coastal gardens, is sure to make it a favourite in any herbaceous border planting.
Description
Description
Salvia scabra is an erect, herbaceous perennial, with branched stems forming a neat shrublet, 0.3 to 0.9 m tall, although usually no higher than 0.5 m. Although It does develop a woody rootstock, it cannot be thought of as a shrub. The stems are covered in dense, soft hairs without glands. The lyre-shaped leaves are lobed (lyrate-pinnatifid) with these lobes becoming more distinct with maturity. Both leaf surfaces are rough and covered in glandless hairs, with some oil globules on the underside. Petioles are up to 35 mm long.
The inflorescence is simple or branched, with up to 12 whorls of 4–6 flowers, radiating up the spikes. Floral leaves are tapering egg-shaped on the lower spike, with bracts present. Flowers are tubular, 25–40 mm long, lilac, mauve or purple. Upper corolla lip is straight. Flowering sporadically year round, peaking in summer. Calyx is also tubular, hairy and tinged mauve and barely expands when in fruit. Nutlet seeds are produced in groups of three and usually dark brown. They are moist and sticky when wet. Every plant produces hundreds of seeds and will readily self-seed, although it doesn't appear to be weedy. Plants are long-lived for an herbaceous perennial and fruitful for more than 3 years in a garden.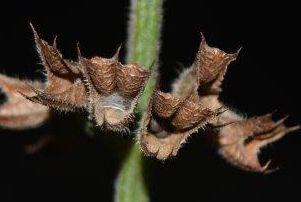 Conservation Status
Status
Distribution and habitat
Distribution description
Salvia scabra is from the southeast coast of South Africa. It can be found in coastal bush, along stream sides, hilly slopes and sandy shores, from Humansdorp to East London in the Eastern Cape, at altitudes from 15 to 450 m.
Derivation of name and historical aspects
History
The sage family consists of 800–900 species worldwide and has been popular since the 1970s for ornamental gardening. Ancient medieval and renaissance records mention the medicinal or magical use of Salvia.
Pliny the Elder, a Roman scientist and historian, was the first to use the name Salvia. Salvia is presumably derived from the Latin, salvus meaning 'uninjured', 'whole', 'safe', 'well' or 'sound' and salvare meaning 'to save or heal' (verb salvere, 'to be in good health'), referring to the medicinal value of the plants. The epithet scabra means 'rough-leaved' and refers to the rough surface of the leaf.
The diminutive habit of Salvia scabra compared to the large shrubby species, such as S. lutea-africana and S. lanceolata, is shared by other ornamental indigenous species, such as S. disermas, S. repens and S. namaensis.
Ecology
Ecology
Salvia scabra attracts beneficial pollinators, and readily seeds around itself without becoming a weedy specimen in the garden. 
Uses
Use
Most sages contain essential oils and have long been used in cooking and medicine all over the world. Salvia scabra is no exception and its use by Xhosa people as a medicine for infants and as a purgative, in the form of a leaf paste or roots steeped in water, has been recorded.
Growing Salvia scabra
Grow
Salvia scabra prefers a sunny, well drained area in the garden. It is water-wise once established, and will make a pleasing herbaceous border in combination with plants such as Hebenstretia dura, Diascia integerrima, Dimorphotheca or pelargoniums. They are also suitable as specimen container plants placed in a sunny position.
New plants are easy to propagate from seed or cuttings. Sow seeds late spring and early summer into general potting soil mix. Seedlings germinate quickly and seedlings can be transplanted into well-drained potting soil once first pair of true leaves appear. Take semi-hardwood tip cuttings in spring and summer. Cuttings must be without terminal flowering buds. Place in a rooting medium, 50% fine milled bark and 50% river sand (perlite, vermiculite and peat are alternatives). Place under mist or enclose in plastic bag to retain humidity. Keep warm but out of direct sunlight. Cuttings should root within 4 weeks.
The plants do not have any major pests, however, mealy bug can settle down near the base of the stems and leaves.
References
Bolofo, R.N. & Johnson, C.T. 1988. The identification of 'Isicakathi' and its medicinal use in Transkei. Bothalia 18,1: 125–130.
Clebsch, B. 2003. The new book of salvias: sages for every garden. Timber Press, Oregon.
Flora of southern Africa. 14. Salvia scabra L.f. accessed via http://posa.sanbi.org 9/9/16
Hedge, I.C. 1974. Revision of Salvia in Africa including Madagascar and Canary Islands, 33(1). 121p.: ill. BIBLIOGRAPHY: p.116–118. Royal Botanic Garden, Edinburgh.
Hyam, R. & Pankhurst, R. 1995. Plants and their names: a concise Dictionary. Oxford University Press Inc., New York.
Manning, J. & Goldblatt, P. 2012. Plants of the Greater Cape Floristic Region 1: the Core Cape Flora. Strelitzia 29. South African National Biodiversity Institute, Pretoria.
Credits
Monique McQuillan
Kirstenbosch National Botanical Garden
September 2016
Plant Attributes:
Plant Type: Perennial
SA Distribution: Eastern Cape, Western Cape
Soil type: Sandy, Loam
Flowering season: Early Summer, Late Summer, Sporadic/All year
PH: Acid, Neutral
Flower colour: Pink, Mauve/Lilac
Aspect: Full Sun
Gardening skill: Easy
Special Features:
Good potplant
Medical plant
Feeds honeybees
Horticultural zones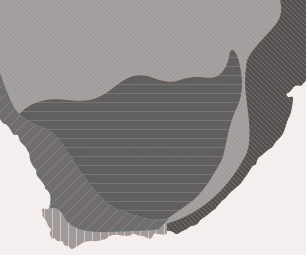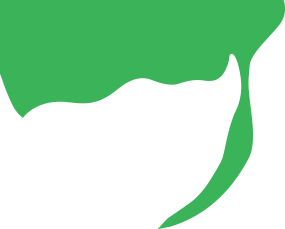 Zone 1 Coastal summer rainfall, frost free
Zone 2 Coastal winter rainfall, frost free
Zone 3 Winter rainfall Karoo, light frost
Zone 5 Bushveld summer rainfall, Light frost
Google QR Code Generator