Searsia magalismontana subsp. magalismontana
Searsia magalismontana (Sond.) Moffett subsp. magalismontana
Family: Anacardiaceae
Common names: bergtaaibos (Afr.)
Introduction
Nowadays, when small gardens are the order of the day, this lovely little multistemmed shrub has been overlooked as a potential form plant for that special corner or focal point.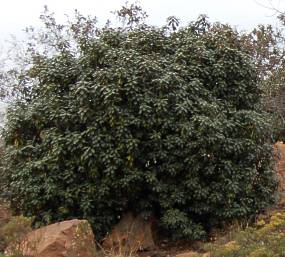 Description
Description
Searsia magalismontana subsp. magalismontana is a multistemmed, evergreen, dwarf shrub, 150-500 mm high. Depending on the habitat it is found in, it can have the same spread or more. It grows from a woody rootstock wedged between rocky crevices. The young growth on the plant is often bronze, coral pink or red with numerous brownish dots, whereas the old stems are brown.
The leaves are trifoliolate (bearing three leaflets), erect, leathery, grey-green, very rigid when mature, and are very conspicuous from early spring to late summer. The venation is very prominent, and the stalks may be winged when the plant is young.
As is usual for this genus, there are separate male and female plants. The flowers are minute, creamy yellow and occur in dense sprays from October to November.
The fruit is yellowish, turning red when ripe from November to December and is slightly flattened.
Conservation Status
Status
The bergtaaibos is widespread. Gauteng Nature Conservation has adopted a policy to protect natural ridges, and this will ensure the protection of this species from decline in future.
Distribution and habitat
Distribution description
This species is widespread on hillsides and ridges in grassland and bushveld and often occurs in dense stands in the following provinces: Limpopo, North-West, Gauteng, Mpumalanga, KwaZulu-Natal, Eastern Cape and the Northern Cape at altitudes ranging from 1000 to ± 2000 m.
Derivation of name and historical aspects
History
The old genus name Rhus was derived from the Greek word, rhous, for sumach, and from rhodos, meaning red, and it most probably refers to the red fruits or autumn leaves of some of the species; the species name magalismontana refers to it being discovered originally in the Magaliesberg Mountain Range.
The new name Searsia originally featured in a footnote to a key to the genera of the Anacardiaceae family where Barkley (1942) stated 'Searsia n.gen. = (Rhus) Section Gerontogeae' and named it after Paul B. Sears.' Sears later became a well-known ecologist, palaeontologist and head of the Yale School of Botany. This publication was illegitimate as it contained no description of the genus. The next year when Searsia appeared as genus six in the Flora of Texas, it was corrected, fully described and included the cultivated South African Searsia lancea (L.f) F.A.Barkley (1943) where he made the new combination of S. tomentosa, and designated it as the type species. Nineteen more combinations in Searsia were made between 1950 and 1965.
Barkley (1965) criticised the traditional concept of the genus Rhus and his view was vindicated as research between 2001-2006 on the generic status of Rhus provided evidence that the Old World species of Rhus are significantly different to justify a generic status of their own (Moffett 2007).
Ecology
Ecology
The very small flowers are pollinated by insects and the red fruits attract many fruit-eating birds which is an asset to any garden.
Uses
Use
Not much is known about this plant and no knowledge exists that indicates that it has been or is still used culturally for anything.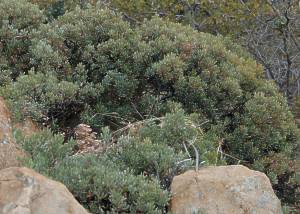 Growing Searsia magalismontana subsp. magalismontana
Grow
Collect ripe fruit, clean and sow the seeds in November-December in sandy loam soil. The plant is very hardy and can tolerate frost as it grows on very exposed rocky areas. It is drought resistant and does not require a lot of water as can be seen from the habitat photograph included. This is definitely a small shrublet that can be used more in gardens especially in a rockery.
References
Barkley, F.A. 1942. A key to the genera of the Anacardiaceae. American Midland Naturalist 28: 465-474.
Barkley, F.A. 1943. Searsia Barkley. In C.L. Lundell, Flora of Texas 3: 104, 105.
Barkley, F.A. 1965. A criticism of the traditional concept of the genus Rhus. Monographs of the Biological Society of Iraq 3: 52-58.
Carr, J.D. 1994. The propagation and cultivation of indigenous trees and shrubs on the Highveld. Sandton Nature Conservation Society and the Tree Society of South Africa.
Germishuizen, G. & Meyer, N.L. (eds). 2003. Plants of southern Africa : an annotated checklist. Strelitzia 14. National Botanical Institute, Pretoria.
Jackson, W.P.U. 1990. Origins and meanings of names of South African plant genera. University of Cape Town Ecolab, Rondebosch.
Jeppe, B. 1974. Trees and shrubs of the Witwatersrand. Witwatersrand University Press, Johannesburg.
Joffe, P. 1993. Die tuinier se gids tot Suid-Afrikaanse plante. Delos, Cape Town.
Moffet, R.O. 2007. Name changes in the Old World Rhus and recognition of Searsia (Anacardiaceae). Bothalia 37: 165-175.
Van Wyk, A.E. (Braam) & Malan, S. 1988. Field guide to the wild flowers of the Witwatersrand and Pretoria region including the Magaliesberg and Suikerbosrand. Struik, Cape Town.
Van Wyk, A.E. (Braam) & Malan, S. 1998. Field guide to the wildflowers of the Highveld. Struik, Cape Town.
Credits
Karin Behr
Pretoria National Botanical Garden
August 2008
Plant Attributes:
Plant Type: Shrub
SA Distribution:
Soil type: Sandy, Loam
Flowering season: Spring, Early Summer
PH: Alkaline, Neutral
Flower colour: Cream, Yellow
Aspect: Full Sun
Gardening skill: Average
Special Features:
Attracts birds
Drought resistant
Feature plant
Horticultural zones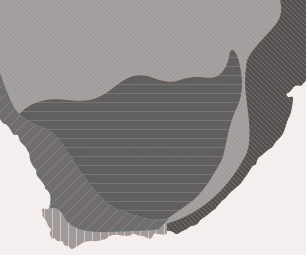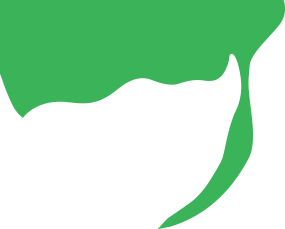 Zone 4 Summer rainfall Karoo and Highveld, Frost in winter
Zone 5 Bushveld summer rainfall, Light frost
Google QR Code Generator