Searsia pondoensis (Schonland) Moffet
Family: Anacardiaceae
Common names: many-veined currant (Engl.); veelnerftaaibos (Afr.); inHlangushane (SiSwati)
Introduction
The many-veined currant is a relatively small perennial re-sprouter with green to greyish foliage, confined to grassland and open woodland.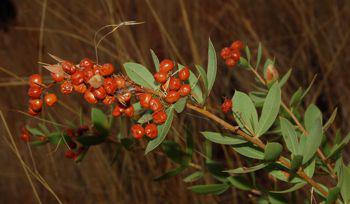 Description
Description
Searsia pondoensis is a dwarf shrub which grows up to 1 m high, with a woody rootstock. The stems are slender, upright and unbranched, longitudinally ribbed and hairless when mature.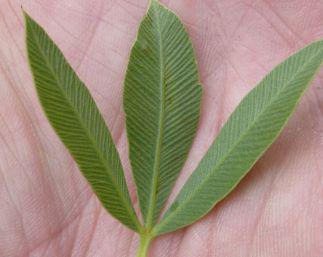 It has trifoliate leaves (three stalkless leaflets per leaf) The leaflets are narrow, lanceolate, almost clasping the stem; the petiole for each leaf is 1–7 mm long. The leaflets are rigid, dull grey-green, leathery, hairless, and the tips of leaflets are sharply pointed.  They have entire leaf margins, but may be sparsely toothed towards the tip. The midrib and side veins are conspicuous on both surfaces. The crushed leaves usually have a strong resinous smell.
This shrub has yellowish green flowers that are borne in axillary and terminal sprays, crowded on short branches, from January to April. As with all species in the genus Searsia, the male and female flowers are borne on different plants, and only the female produces fruits in the form of drupes.

Conservation Status
Status
It is listed as LC (Least Concern) on the Red List of South African plants, which means the species is widespread and abundant in its natural habitat.
Distribution and habitat
Distribution description
This species occurs from the Eastern Cape to Limpopo Province in grassland. However, it is rare in some  grassland areas, including near Louwsburg in northern Kwa-Zulu Natal and the lower Mtamvuna River in Pondoland. It is also distributed in southern Mpumalanga where it seems to be plentiful on serpentine-derived soils.
Derivation of name and historical aspects
History
Searsia was named after Paul B. Sears (1891–1990), who was head of the Yale School of Botany; pondoensis is in reference to the Pondoland area, which is on the east coast of South Africa, where the specimen was first collected.
Searsia pondoensis is similar to S. pygmaea, which also occurs in grassland and serpentine rocks, but differs primarily in its larger size, taller height, broader leaflets and abundant flowers. Other South African members from this family which are grown in gardens, are Harpephyllum caffrum, Loxostylis alata and Sclerocarya birrea.
Ecology
Ecology
Little is recorded in the literature about the biology of this species; it probably requires fire from time to time in order to thrive (as do many such grassland plants), in particular to maintain its grassland habitat. As the plant grows in grassland and rocky areas, fire promotes new growth and may stimulate flowering and seed production. Most of the fruit of other species of Searsia attract birds and are pollinated by bees and butterflies; it's likely that the same is true for this species.
Uses
Use
There is no recorded information on horticultural and cultural uses of this plant.
Growing Searsia pondoensis
Grow
Searsia pondoensis has not been recorded as cultivated in any literature sources. However, most Searsia species are not difficult to grow from fresh unparasitised seed, provided the seed is clean and sown when fresh. Masting also seems to becommon in this family; masting is the phenomenon where a large number of trees in an area, fruit at the same time, and then do not fruit again for a few years. This pattern is a good reason for collecting more seeds than necessary, as it ensures that there are plants to draw from during the lean years.
Sow seed in a seedling tray filled with a mixture of river sand and compost (1:1), cover lightly with sifted sand and keep moist. Seedlings can be transplanted  into black nursery bags when they reach the two-leaf stage. This shrub is resistant to drought and frost, and should be grown in full sun in a well-drained soil.
References
Boon, Richard. 2010. Pooley's trees of eastern South Africa, a complete guide. Flora & Fauna Publications Trust, Durban.
Moffet, R.O. 1993. Rhus. Flora of southern Africa, vol. 19, Part 3, Fascicle 1. National Botanical Institute, Pretoria.
Moffet, R.O. 1999. A new species of Rhus (Anacardiaceae) endemic to serpentine near Barberton, Mpumalanga (Eastern Transvaal). Botanical Journal of the Linnean Society 130: 37–42.
Nichols, G. 2005. Growing rare plants: a practical handbook on propagating the threatened plants of southern Africa. Southern African Botanical Diversity Network Report No. 36.
Pooley, E. 2005. A field guide to wild flowers KwaZulu-Natal and the eastern regions. The Flora Publications Trust, Durban.
http://Redlist.sanbi.org
Schmidt, E., Lötter, M. & McCleland, W. 2002. Trees & shrubs of Mpumalanga and Kruger National Park. Jacana, Johannesburg.
Swaziland's Flora Database. http://www.sntc.org. Accessed 15 January 2015.
Van Wyk, Braam, A.E & Van Wyk, P. 2013. Field guide to trees of southern Africa. Struik, Cape Town.
Venter, F. & Venter, J.A. 2012. Making the most of indigenous trees. Briza Publications, Pretoria.
Wikipedia/ http://en.wikipedia.org/wiki/Anacardiaceae. Accessed 25/05/2015.
Credits
Edward Nkoana & Andrew Hankey
Walter Sisulu National Botanical Garden
September 2015
Plant Attributes:
Plant Type: Perennial, Shrub
SA Distribution: Eastern Cape, KwaZulu-Natal, Limpopo, Mpumalanga
Soil type: Loam, Metal-rich
Flowering season: Late Summer, Autumn
PH: Neutral
Flower colour: Yellow
Aspect: Full Sun
Gardening skill: Challenging
Special Features:
Attracts birds
Attracts butterflies
Drought resistant
Fragrant
Horticultural zones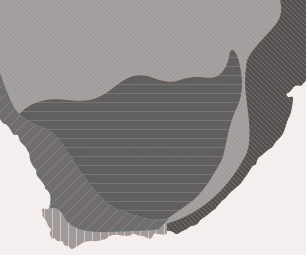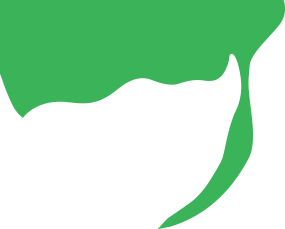 Zone 1 Coastal summer rainfall, frost free
Zone 4 Summer rainfall Karoo and Highveld, Frost in winter
Zone 5 Bushveld summer rainfall, Light frost
Google QR Code Generator