Secale africanum Stapf.
Family: Poaceae
Common names: African rye, wild rye (Eng.); wilderog, Afrika-rog (Afr.)
Introduction
The African rye is a tufted, weakly perennial grass to about 1 m high, growing in seasonally moist meadows and river banks on the Roggeveld Plateau. It is the only species of rye from southern Africa. The plant has flaccid, linear leaves with solitary spikelets. Best grown in fynbos or renosterveld gardens on the Roggeveld Escarpment.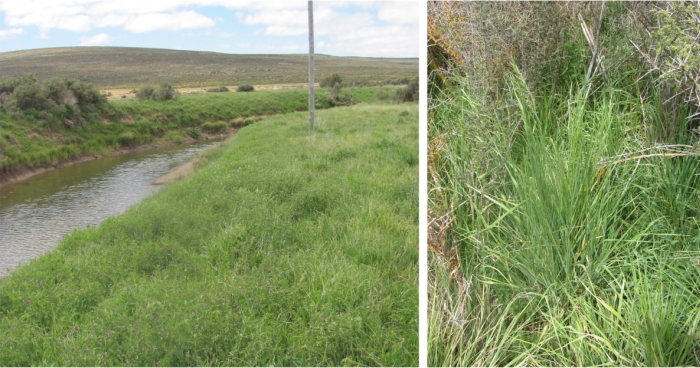 Fig. 1. The African rye (Secale africanum) in its meadow habitat on the farm Kanariesfontein, Roggeveld near Sutherland, Northern Cape.
Description
Description
Secale africanum is a perennial, tufted plant with culms to about 1 m tall. The leaves and stems are a greyish green. The leaf blades 200-350 mm long and 4-9 mm wide, the base auriculate (bearing a little ear-shaped appendage).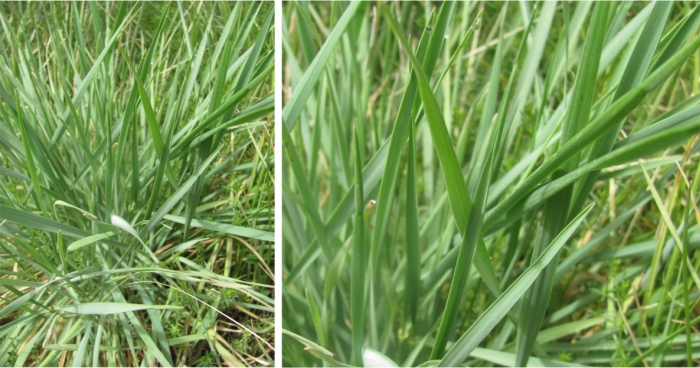 Fig. 2. Close-up of the leaf blades of the wild rye (Secale africanum) growing on the farm Kanariesfontein, Roggeveld near Sutherland.
The inflorescence consists of a single, laterally compressed, distichous spike. The spikes 80-120 mm long, linear and very dense. The rachis fringed with soft hairs and breaking up with maturity. The lemma keel is minutely hairy. The spikelets 10-15 mm long (excluding the awn). The solitary awn is 20 mm long, with a rough (scabrid) surface. The glumes 2 and the female fertile florets 2-3. Stamens 3, the ovary hairy. Fruit a dry indehiscent nutlet (Koekemoer in Gibbs Russel 1991). Flowering time is in summer.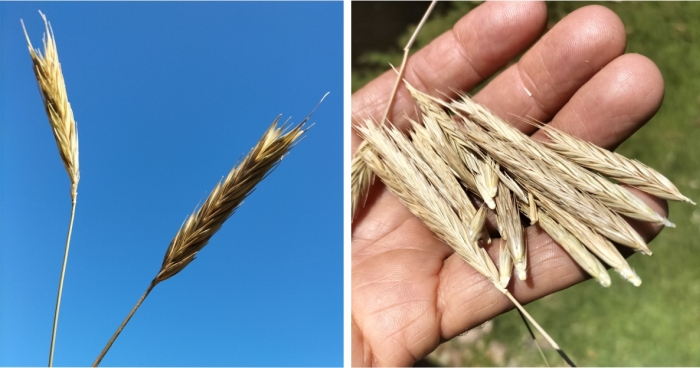 Fig. 3. Fruits of the African rye (Secale africanum).
Conservation Status
Status
This wild cereal was once common on the Roggeveld but, due to its palatability, was grazed in the past almost to extinction and is assessed as Critically Endangered (CR) in the Red List of South African Plants. However, it still grows on a few protected sites. This plant is protected by Mr. Koos Esterhuysen and his wife from Kanariesfontein in the Roggeveld, who have been conserving this range restricted plant and harvesting and dispersing seed on his farm.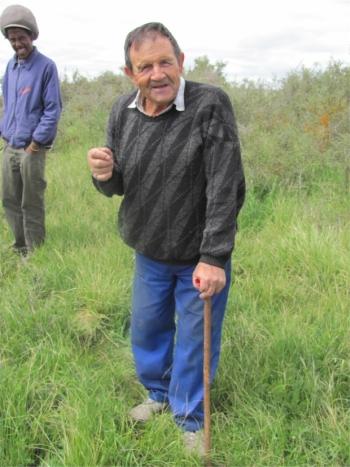 Fig. 4. Mr Koos Esterhuysen among the wild rye (Secale africanum) on his farm Kanariesfontein, where he has been growing, and dispersing the seed and conserving this species.
Distribution and habitat
Distribution description
The African rye or wilderog (Secale africanum) is only known from the southern African escarpment margin between Sutherland and Middelpos in the Northern Cape, at altitudes of between 1 400-1 900 m, in an area known as the Roggeveld. Its habitat is the Roggeveld Shale Renosterveld (FRS3) (Mucina et al 2006). In fact, the name Roggeveld means 'rye field', and pertains to the region where this wild African rye grows. The name is misleading as, according to Burchell (1, 256), he did not see any of this grass whilst traveling through the Roggeveld. He responded to Thunberg's claim that the wild rye grows in abundance among the bushes (Thunberg ed. 3 2, 268). However, this is a perennial grass but it does not grow scattered among the local Renosterveld vegetation but is confined to moist meadows and streambanks. It is probably here where Thunberg observed his plants. Here it does grow commonly, especially after good winter rainfall. This perennial grass can be found in in seasonally moist meadows and riverbanks and other depression on the Roggeveld. It grows in rich loam to loamy-clay soil and the plants seem to remain in this habitat. The region is hilly with broad valleys dominated by the renosterbos (Dicerothamnus rhinocerotis) and is very rocky in part. The geology consists of Beaufort mudstones of the Karoo Supergroup, with dolerite intrusions. At Kanariesfontein on the farm of Koos Esterhuysen, plants were observed in deep alluvium soils adjacent to a stream bed, growing with other grasses and perennials such as Ehrharta calycina, Anchusa capensis, Chrysocoma oblongifolia, Dimorphotheca cuneata and Eriocephalus africanus.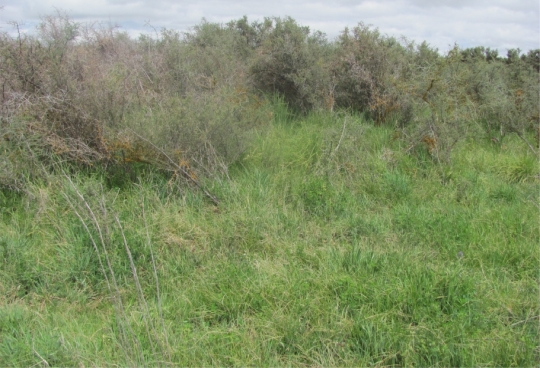 Fig. 5. The African rye (Secale africanum) in its meadow habitat on the farm Kanariesfontein, note the Renosterveld vegetation in the background.
The climate, compared to other parts of South Africa, is harsh, especially in winter with a high frost incidence of up to 70 days per annum. The mean annual rainfall is about 300 mm per annum, and falls as a result of both convectional rain during spring or autumn and cyclonic cold fronts from the south during winter. The area is also subject to droughts. Summers are hot but with cooler nights.
Derivation of name and historical aspects
History
The African rye (Secale africanum) was named by the Austrian botanist, Otto Stapf (1857-1933) in Hooker's Icones Plantarum (27: t.2601) in 1889, and also written up by him for the Flora Capensis (Vol. 7, Pontederiaceae to Graminae, 1897-1900). The name Secale is the Greek name for rye. The name africanum means 'from Africa', this is the only species of rye found in Africa south of the Sahara. All the other 8 species are confined to the Mediterranean region. This is an interesting distribution pattern and very similar to the African wild onion (Allium dregeanum). The wild rye is immediately distinguished from the cultivated rye by its perennial growth. The lemma keel is not fringed with stiff hairs, and awns up only 20 mm long. The rachis breaks up when mature. Secale africanum is today recognized as a species. Previously it was placed as a subspecies under Secale strictum and also under S. montana and thus has two synonyms: Secale strictum subsp. africanum (Stapf) K.Hammer and S. montanum subsp. africanum (Stapf) Kobyl. There is agricultural interest in the African rye because of its close relationship with rye (Secale cereale), and the conservation of the gene pool. The latter can be used in cross breeding for traits such as hybrid vigour or disease resistance etc.
Fig. 6. The young shoots of the African rye (Secale africanum) growing on the farm Kanariesfontein, Roggeveld near Sutherland.
Ecology
Ecology
African rye plants flower in summer and are pollinated by wind. The seed ripens during autumn and is locally dispersed by seed-eating birds. Plants grow in groups and are often locally dominant. The perennial nature of this plant allows it to regenerate from the previous year's growth. The plants benefit from the moist stream banks and deep alluvium soil. Their greyish green leaf colour reflects the sun, aiding in keeping it cool in its exposed habitat. According to Koos Esterhuysen from Kanariesfontein, he allows grazing every second year and only after the plants have dispersed their seeds. In the past, nomadic game was responsible for grazing the wild rye and the trampling by hoofs naturally planted the seeds. The region was only visited after good rains, grazed and then the animals moved to better pastures, allowing the rye to recover.
Fig. 7. A mature plant of the African rye (Secale africa) photographed in January at Kanariesfontein (Photo Francina Esterhuysen).
Uses
Use
African rye is edible but whether or not it was utilized as a cereal by the indigenous peoples in the past is not known (Smith 1966).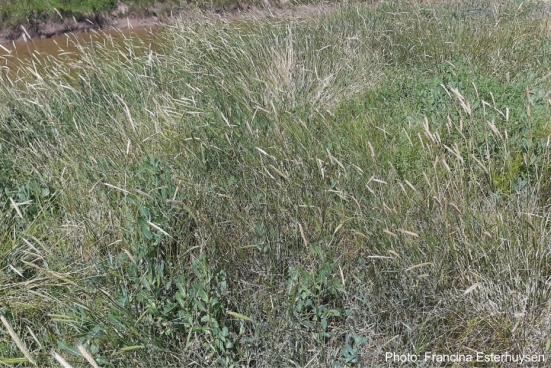 Fig. 8. A mature stand of the African rye (Secale africana) at Kanariesfontein (Photo Francina Esterhuysen)
Growing Secale africanum
Grow
Secale africanum is easily grown although today the main interest is not ornamental but for genetic purposes as a result of the cereal from the Mediterranean region. Best grown in fynbos or renosterveld gardens, planted in groups, in full sun. It is fast-growing and matures within the same year of sowing. The soil should be rich, well-drained, sandy loam alluvium. They react well to an organic fertiliser Water freely during winter and spring. Plants of the wild rye are grown at Babylonstoren Farm.
Sow the seed in autumn in a sandy medium. First moisten the substrate with fine rose. Sow the seed and cover lightly with a thin layer of sand. Keep moist and in a sunny position. Germination is usually within 3 weeks and the young seedlings will grow rapidly. Transplant seedlings to individual containers once large enough to handle.
References
Burchell, W.J. 1822, 1824. Travels in the Interior of Southern Africa. Longman, London.
Chippindall, L.K.A. 1955. A guide to the identification of grasses in South Africa. In N.D. Meredith. The grasses and pastures of South Africa. Central News Agency, Cape Town.
Christenhusz, M.J.M., Fay, M.F. & Chase, M.W. 2017. Plants of the World, an illustrated Encyclopedia of vascular plants. Kew Publishing, Royal Botanic Gardens, Kew.
Fish, L. 2000. Poaceae in O.A. Leistner (ed.). Seed Plants of southern Africa. Strelitzia 10. National Botanical Institute, Pretoria.,
Gibbs-Russel, G.E., Watson, L., Koekemoer, M., Smook, L. Barker, N.P., Anderson, H. M. & Dellwitz, M.J. 1991. In O.A. Leistner (ed.). Grasses of Southern Africa. National Botanical Gardens/Botanical Research Institue.
Gunn, M. & Codd, L.E. 1980. Botanical exploration of southern Africa. Balkema, Cape town.
Mucina, L. & Rutherford, M.C. (eds) 2006. The vegetation of South Africa, Lesotho and Swaziland. Strelitzia 19. South African National Biodiversity Institute, Pretoria.
Nordenstam, B. (ed). 1993. Carl Peter Thunberg. Atlantis, Stockholm.
Raimondo, D., Von Staden, L., Foden, W., Victor, J.E., Helme, N.A., Turner, R.C., Kamundi, D.A. & Manyama, P.A. (eds) 2009. Red list of South African plants. Strelitzia 25. South African National Biodiversity Institute, Pretoria.
Stapf, O. 1898-1900. Graminae. In W. Thiselton-Dyer, Flora Capensis Vol. 7. L. Reeve, London.
Smith, C.A. 1966. Common names of South African plants. Memoirs of the Botanical Survey of South Africa No. 35. Government Printer, Pretoria.
Van Jaarsveld, E.J. 2010. Waterwise gardening in South Africa and Namibia. Struik, Cape Town.
Credits
Ernst van Jaarsveld
Kirstenbosch National Botanical Garden (Retired 2015)
Babylonstoren Farm
Extraordinary senior lecturer and researcher,
Department of Biodiversity and Conservation, University of the Western Cape
July 2023
Acknowledgements: the author is very thankful to Koos and Francina Esterhuysen from Kanariesfontein for sharing seed and illustrations.
Plant Attributes:
Plant Type: Grass
SA Distribution: Northern Cape
Soil type: Loam
Flowering season: Early Summer, Late Summer
PH: Neutral
Flower colour: Green, Orange
Aspect: Full Sun
Gardening skill: Average
Special Features:
Useful plant
Horticultural zones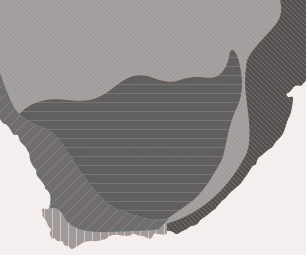 Zone 2 Coastal winter rainfall, frost free
Zone 3 Winter rainfall Karoo, light frost
Google QR Code Generator