Senecio speciosissimus J.C.Manning & Goldblatt
Family: Asteraceae
Common names: none
Introduction
Senecio speciosissimus boasts attractive flower heads of pink to mauve flowers from July to December, although it seems to flower more abundantly during August to October. Use Senecio speciosissimus to convey the message that summer is near and add that special touch to your spring garden!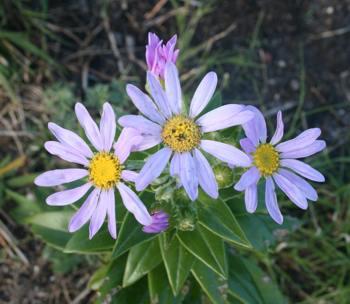 Description
Description
Senecio speciosissimus is a fast-growing plant with lance-shaped leaves which are noticeably very compact, especially on the upper part of the plant. The leaves are quite leathery and the margins appear to curl upwards and are slightly toothed. The flowers are pink to mauve with a deep yellow centre. S. speciosissimus can reach a height of almost 2 m. This plant is often incorrectly identified as Senecio coleophyllus, which is much lower in height (about 0.5-1.0 m tall), with leaves that are deeply toothed, smaller, and with fewer flower heads and flower stalks that are much longer than in S. speciosissimus.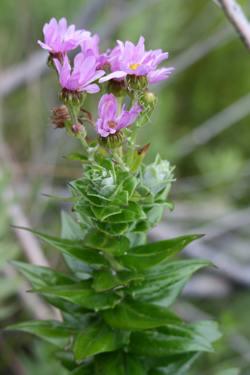 Conservation Status
Status
This species is classified as rare, but it is currently not threatened: forestry plantations did pose a great threat to the habitat and subsequently the survival of this plant in the wild, but this major threat seems to have subsided and the species now enjoys a stable environment. The plants are known for growing together in groups that are usually widely scattered.
Distribution and habitat
Distribution description
Senecio speciosissimus is found in the south-western coastal mountains. The plant loves to settle itself along streams or in moist soil among other fynbos plants. The plant grows well at altitudes between 600 and 1500 m. The habitat seems to start at Bainskloof and continues straight down towards Kogelberg. The plants grow very comfortably in smaller groupings. Senecio coleophyllus grows in the Riviersonderend Mountains.
Derivation of name and historical aspects
History
The genus name  Senecio is derived from the Latin senex = old man, which alludes to the whitish-grey hairy pappus. The pappus is a modified calyx, and may be composed of bristles, awns, scales or may be absent. The species name speciosissimus means 'very showy' (Latin).
Senecio L., with some 1250 species worldwide, is by far the largest genus in the tribe Senecioneae. The genus is best represented in South America (± 500 species) and Africa (± 350 species). In southern Africa some 300 species have been recorded.
Ecology
Ecology
The plant re-seeds itself and germination of the seed is normally activated by veld fires. Seeds are dispersed by wind. Insects are responsible for the pollination of this plant.
According to Manning & Goldbatt (2005), Senecio speciosissimus plants seem to be relatively short-lived and the species is apparently a member of early successsional plant communities that do not persist into more mature fynbos older than 10 years.
Uses
Use
Manning J (2007) reports that many species contain toxic alkaloids responsible for stock losses and the leaves of some species are used externally to promote healing. The vernacular name hongerblom, applied to some species, derives from the purported use of these species as a tea to promote the appetite.
The height of the plant and the thick growth habit makes it a potential hedge plant. The plant can withstand a lot of beating from the wind and it can be successfully used to shelter lower-growing plants.
Growing Senecio speciosissimus
Grow
Planting in garden beds Senecio speciosissimus will grow well in moist areas in your garden where other plants may struggle to settle in. The plant is quite happy to grow among other fynbos plants with similar growth requirements. Organic plant feeding will boost flowering.
Cuttings that were made during late summer (February to April) where found to root very successfully.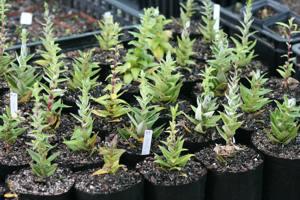 The use of rooting hormone powder normally boosts the rooting process. The ideal cutting mix for rooting the plants is to use fine sifted pine bark and coir mixed with equal parts of perlite, which give a well drained but firm mix. Greenhouse conditions are ideal for rooting; signs of roots will appear after 3 weeks. You can make up a potting mix of 50% river sand and 50% compost. Young plants may be fed with a liquid fertilizer to encourage growth. ( E. Hull 2013 pers.comm.)
Regular thinning out of the plant will encourage new growth. Aphids can be successfully controlled by spraying an organic pesticide
References
Bremer, K. 1994. Asteraceae: cladistics and classification . Timber Press, Portland.
Burman, L. & Bean, A. 1985. Hottentots Hollands to Hermanus .Wild Flower Guide 5. Botanical Society of South Africa, Cape Town.
Harris, J.G. & Harris, M.W.1994. Plant Identification Terminology. An Illustrated Glossary . Spring Lake Publishing. Payson UT 84651.
Herman, PP.J., Retief, E., Koekemoer, M. & Welman, W.G. 2000. Asteraceae. In O.A Leistner, Seed plants of southern Africa: families and genera. Strelitzia 10: 101-107. National Botanical Institute, Pretoria
Jackson. W.P.U. 1990. Origins and meanings of names of South African plant genera . UCT Eco Lab. Rondebosch.
Manning, J. 2007. Field guide to Fynbos . Struik Publishers. Cape Town.
Manning, J. 2007. Field guide to Fynbos . Struik Publishers. Cape Town.
Manning, J.C. & Goldblatt, P. 2005. Two new species of Asteraceae from Northern and Western cape, South Africa, and a new synonym. Bothalia 35(1):55-61.
Raimondo, D., von Staden, L., Foden, W., Victor, J.E., Helme, N.A., Turner, R.C., Kamundi, D.A. and Manyama, P.A. 2009. Red List of South African Plants. Strelitzia 25. South African National Biodiversity Institute, Pretoria.
Smith, C.A. 1966. Common names of South African plants . Memoirs of the Botanical Survey of South Africa No. 35.
Trinder-Smith, T.H. 2003. Guide to the plant genera of the southwestern Cape. Paarl Print, Paarl.
Credits
Benjamin Festus
Harold Porter National Botanical Garden
November 2013
Plant Attributes:
Plant Type: Perennial
SA Distribution: Western Cape
Soil type: Sandy, Loam
Flowering season: Spring, Early Summer, Winter
PH: Acid
Flower colour: Pink, Yellow, Mauve/Lilac
Aspect: Full Sun, Morning Sun (Semi Shade), Afternoon Sun (Semi Shade)
Gardening skill: Average
Special Features:
Good potplant
Feeds honeybees
Wet sites
Pioneer plant
Horticultural zones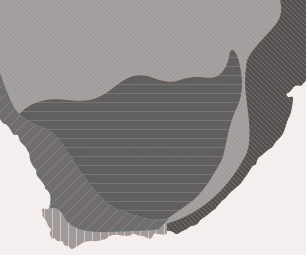 Zone 1 Coastal summer rainfall, frost free
Zone 2 Coastal winter rainfall, frost free
Google QR Code Generator